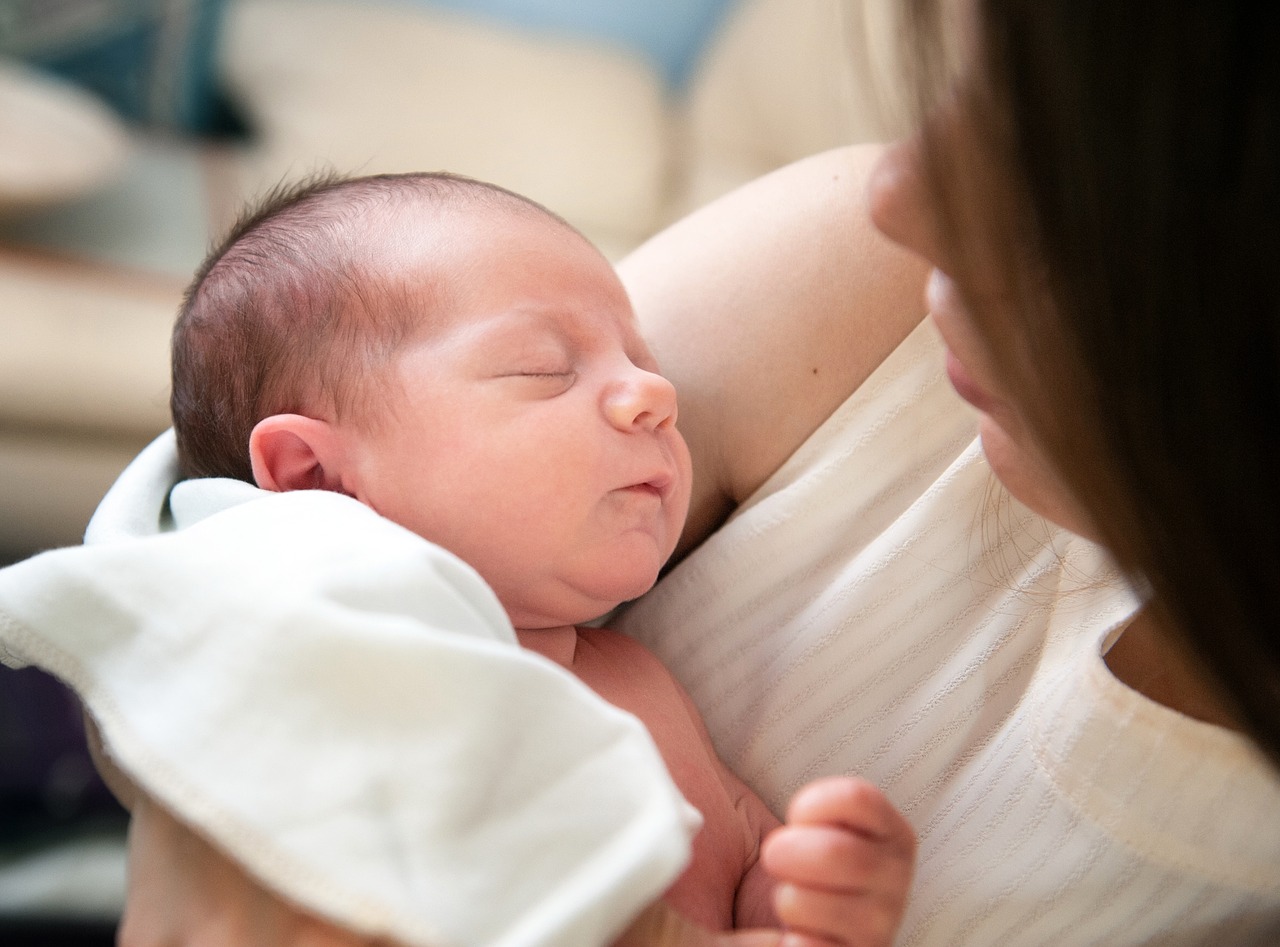 Parents Bethany Russel and Mikey Armanno had been anticipating the arrival of their third child on May 4. She was going to be their "Star Wars baby" but on Monday, April 29, their plan took an unexpected turn.
After Bethany started feeling minor contractions, they hopped in the car at their home in Riverside to head to Orange Park Medical Center. Bethany's birth plan was simple — get to the hospital, get an epidural and welcome their baby girl into the world. Just as they had with their previous two children.
Once the couple reached I-10 Bethany knew it was go time. They rushed through Jacksonville traffic with a lot of honking but less than a mile from the hospital baby Marina was born. Location of birth, the intersection of Kingsley Avenue and Blanding Boulevard.
"I felt the urge to push but I didn't want to. I wanted to make it to the hospital for my epidural. I felt a bigger urge to push and there she was in my arms," said Bethany. "My mind immediately went to all of the television I've seen. I made sure she was crying and kept her warm."

Welcome to the World, Baby Girl
When the family pulled up to the ER, with 4-year-old big brother Sam in tow, Dad Mikey ran into the emergency room announcing that Bethany had just had a baby in the car. The ER team swarmed outside to tend to baby and Mom.
Unexpectedly, Mikey was handed scissors to cut the umbilical cord right in the front seat of their Honda Element. "That was a special moment for me. I didn't expect to get to cut the umbilical cord in the midst of all of the chaos."
As doctors and staff whisked Bethany, still wearing her sunglasses through it all, and baby into the hospital, big brother Sam yelled from the back seat, "Where did the baby come from!"

What to Expect When You're Expecting
Dr. Anastasia Hawkins, OBGYN at Orange Park Medical Center and Bethany's obstetrician, says labor typically lasts anywhere between 6–18 hours. In the rare situation that a woman experiences rapid labor, also called precipitous labor, it can last as little as three hours and is typically less than five hours.
"Oftentimes by the time the expectant mother realizes she's in rapid labor, the window of opportunity to make it to the hospital is very narrow," said Dr. Hawkins.
Signs of rapid labor vary but can include a sudden onset of intense, closely timed contractions, intense pain feeling like continuous contractions without recovery time, the sensation of pressure and the urge to push that comes on quickly.
If you feel like you are experiencing rapid labor, Dr. Hawkins recommends getting to a clean, sterile place, do your best to stay in control of your breathing, lay down on your back or side and call your doctor, midwife or 9-1-1 immediately.

About Orange Park Medical Center
Orange Park Medical Center, serving Clay County and its surrounding communities, is a full-service, acute care hospital with 317 inpatient beds. Orange Park Medical Center is a Joint Commission Top-Performing Hospital, ranked as one of the best hospitals in the country for heart, lung and surgical care.
For more information about services, facilities, and physicians, please visit OrangeParkMedical.com.