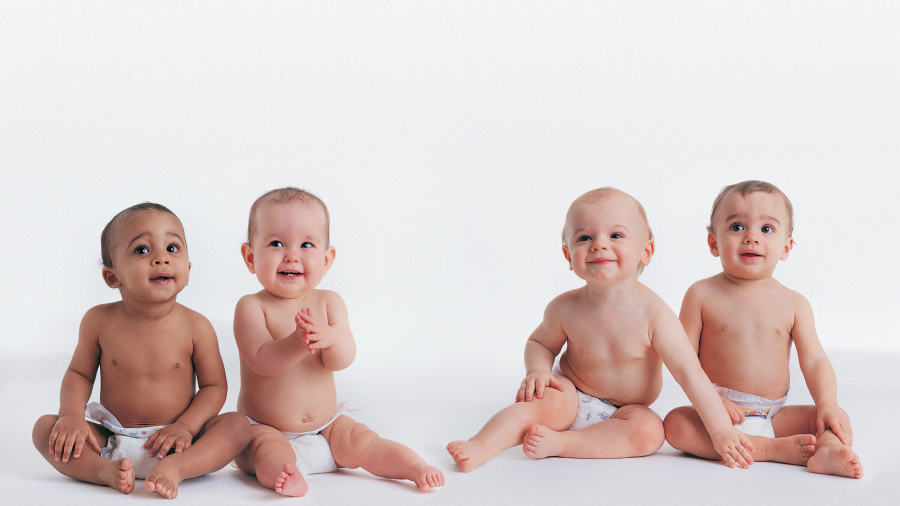 There's no arguing that when you have a baby, diapers are a necessity. They are not optional. Yet, according to the National Diaper Bank Network, one in three U.S. families experience diaper need. Diaper need is defined as the lack of a sufficient supply of diapers to keep a baby or toddler clean, dry, and healthy. Why is a product so fundamentally necessary and vital to a child's health so difficult to buy? One reason could be the fact that federal assistance programs, designed to help low-income families purchase basic essential needs, do not recognize diapers as an essential need.
A gap in federal safety net programs such as Women, Infants, and Children (WIC) and Supplemental Nutrition Assistance Program (SNAP; food stamps) contribute to the difficulties of buying diapers, as these programs cannot be used to purchase diapers or baby wipes. A 2017 study conducted by the National Diaper Bank Network and its founding partner Huggies, revealed that two in five (39%) families will stretch diapers by keeping their children in the same diaper longer. Research also tells us that this practice leads to serious health risks including skin rashes and urinary tract infections. In dire situations, many families will take drastic measures such as reusing a dirty diaper or making diapers out of newspapers, paper towels, or plastic shopping bags.
Babies require up to 12 diapers a day at a cost of $70 to $80 per month, per child. On average, low-income families spend 14 percent of their after-tax income on diapers. For many of these families, decisions often come down to buying food or diapers. According to the most recently released ALICE (Asset Limited, Income Constrained, Employed) report, more than a third of Northeast Florida households struggled to buy basic needs such as housing, child care, food, transportation, and healthcare before the pandemic. Approximately 27 percent of households located in the Northeast Florida region are considered ALICE with an additional 11 percent living in poverty.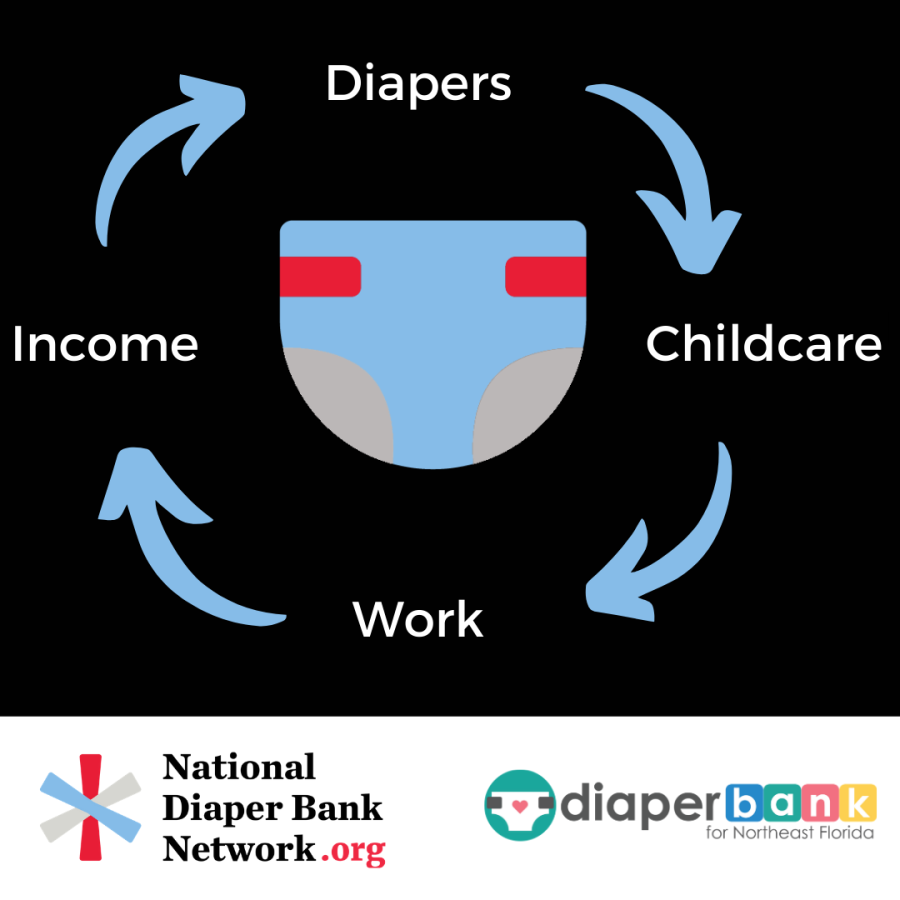 Some might argue that families who struggle to buy disposable diapers should simply use cloth diapers. However, cloth diapers are sometimes not an option for families. Most childcare centers require parents to leave a day's supply of disposable diapers. Before the pandemic, one in five families reported missing work or school because they lacked the diapers required to leave their child in daycare. Many families who experience diaper need may also have limited access to washing machines or the funds needed for frequent trips to a public laundromat. In addition, many public laundromats do not permit the washing of soiled diapers in their machines. The bottom line is that every family should have access to an adequate supply of diapers to keep their baby clean, healthy, and happy.
As the economic impact of the coronavirus continues to ripple across the country, more families are seeking the assistance of diaper banks. Collectively, diaper banks have distributed more than 68 million diapers in a single year (2018) and served an estimated 200,000 children. Over 50% of diaper banks are run solely by volunteers. Locally, the Diaper Bank for Northeast Florida has recently launched efforts to collaborate with social service organizations such as food pantries, family service agencies, and faith-based organizations to distribute diapers and diaper-related products to families who experience diaper need. In collaboration with these agency partners, low-income families across Northeast Florida will gain access to an adequate supply of diapers.
The issue of diaper need highlighted by the National Diaper Bank Network and its expanding member network of 200+ diaper banks provides a meaningful picture of how one small thing can have such a life-changing impact for children and families. Financial contributions made to diaper banks enable the direct purchase of diapers through innovative, cost-saving programs. Diaper drives hosted by individuals, special interest groups, or businesses also offer a supportive effort to distribute diapers to local families who need them the most.
There are many ways you can help local families and support the Diaper Bank for Northeast Florida.
Host your own diaper drive and donate the products to the Diaper Bank for Northeast Florida.
Purchase diapers from the Amazon Wish List. Items purchased online will be delivered directly to the Diaper Bank.
Make an online donation to help cover the cost of purchasing diapers.
Spread the word! Tell your family, friends, and coworkers about this new initiative to tackle diaper need in our community.
Together, we can help "wipe out" diaper need in Northeast Florida!
For more information about the Diaper Bank for Northeast Florida, visit jaxdiaperbank.com. For more information about the National Diaper Bank Network, visit nationaldiaperbanknetwork.org. National Diaper Need Awareness Week is September 21–27, 2020.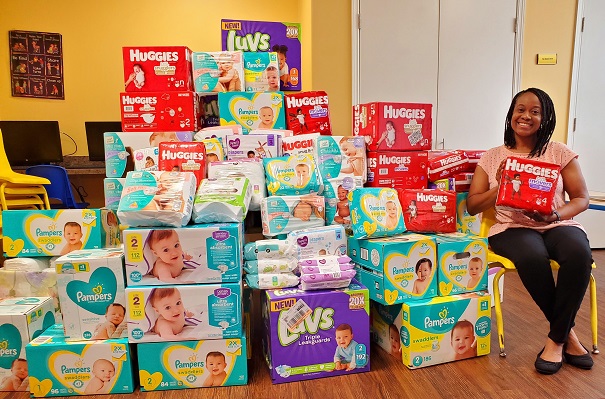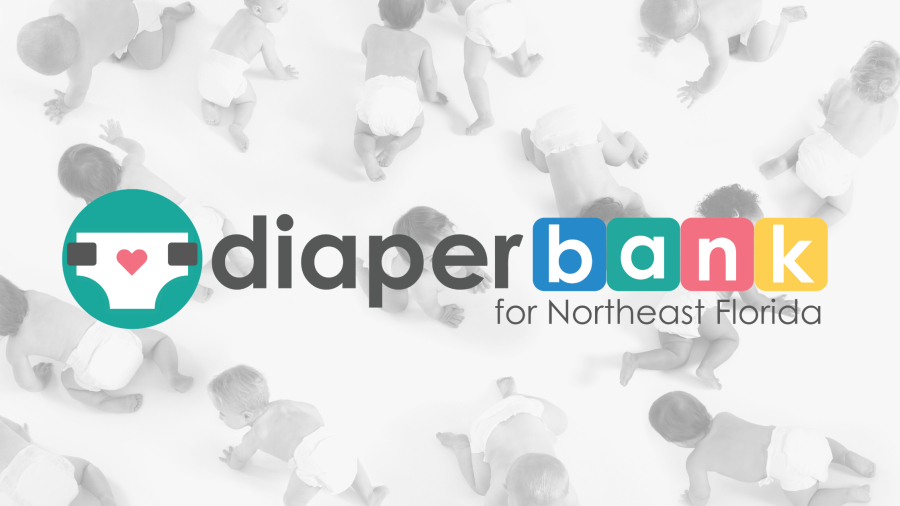 About the Author
Crystal Parks is a Jacksonville native and Founder of the Diaper Bank for Northeast Florida, also known as Jax Diaper Bank. She founded the Diaper Bank for Northeast Florida in October 2019 after learning about the issue of diaper need and wanting to take action to address this issue. After searching online for a local diaper bank and realizing there were none, Crystal decided to start one herself! She currently lives in Mandarin with her husband, Derrick, and their son Adrian. Her background is in public relations, special events, and nonprofit fundraising. Prior to becoming a stay-at-home mom, Crystal worked as the Development Associate at Gateway-Steps to Recovery. You can follow the Diaper Bank for Northeast Florida on Facebook and on Instagram at @jaxdiaperbank.