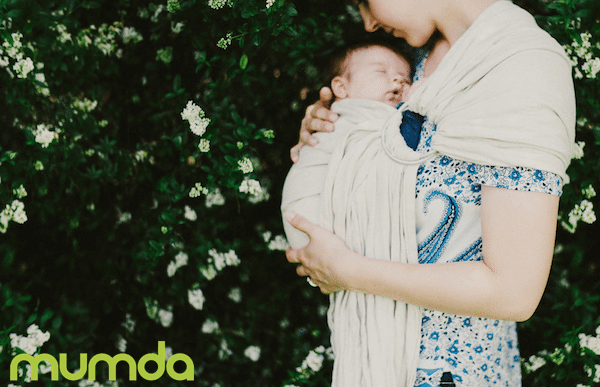 Giving birth and the oftentimes stressful period of postpartum afterward doesn't have to be filled with uncertainty, anxiety and sheer terror — especially for first-time moms. Enter the birth specialists at Jacksonville's mumda: A group of trained women whose mission is to make the birth experience for every female as calm, peaceful and empowering as possible.
Established in 2016 and offering a wide variety of prenatal, birth and postpartum services under one roof, mumda takes a holistic approach to women's health throughout the labor and delivery journey and beyond and can help craft a plan to best suit your needs. mumda's unparalleled health and wellness services include:
Certified Birth Doulas
The certified doulas at mumda are on hand to support and advocate for birth plans of all types — whether you prefer a home delivery, a natural birth at a hospital or birth center, vaginal birth after cesarean or seek the assistance of pain medication. Having a doula's continuous support throughout the labor and delivery process is proven to reduce pain and anxiety in laboring women, resulting in a much calmer, more peaceful birth for you and your newborn. Research also shows that a doula's presence reduces the rate of c-sections, epidural requests, labor induction via Pitocin and vacuum-assisted deliveries. Other benefits include shorter labors, a reduction in postpartum depression and an increase in successful breastfeeding and bonding with baby. mumda offers a variety of packages to suit your labor and delivery needs.
Postpartum Doulas
Make your transition into the fourth trimester as easy as possible. Postpartum doulas can offer education, companionship, support and balance during the the oftentimes emotional period for a family returning home after birth. Postpartum services at mumda are tailored to meet your family's needs and can include newborn care, breastfeeding support, postnatal rehab, assistance with family adjustment, emotional support, sibling care, light housekeeping and more.

Prenatal Health & Wellness Services
mumda provides several options to help ease the discomforts of pregnancy. Acupuncture can assist with aches and pains, natural labor induction and pain relief during labor, while prenatal Reiki can reduce stress and enhance the connection between mother and baby.
Prenatal massage, a personal favorite, can aid greatly in mental relaxation and stability, providing relief for swollen joints and sore muscles as your due date draws near. Additional benefits include improved blood circulation, more restful sleep. and a strengthened immune system. Incorporating prenatal Swedish massage and Thai bodywork, kneading and gliding strokes are used to relax the soft tissue and address tension points, alongside gentle, passive stretching. Massage can also assist in the natural induction of labor through the release of tension and specific pressure points. I loved the massage so much, I returned for a second one as my due date neared. The massage therapists at mumda are stress-relief magic, while the soothing music and a blend of essential oils provide a relaxing atmosphere.
Additional prenatal services at mumda include fertility counseling, chiropractic care, nutritional counseling with a registered dietician, mental health counseling and private and group fitness classes such as pilates and yoga.
Additional Postpartum Services
Not only does mumda provide essential prenatal services, they can assist in postpartum recovery through placenta encapsulation and aide with any postpartum issues that may arise including breastfeeding and babywearing. The lactation specialists at mumda are trained to help with any breastfeeding issues including latching difficulty, low milk production, returning to work and more.
Location & Boutique
Servicing Jacksonville, St. Augustine and the surrounding Northeast Florida area, mumda is located at 6871 Belfort Oaks Place inside Full Circle Women's Care on the Southside of Jacksonville and offers in-office care, home visits and private classes. Visit the online boutique or adorable in-store boutique for quality products for both mom and baby, including baby carriers, nursing covers, cloth diapers, books, diffusers, monitors, clothing and more.
Exclusive Offers for JMB Readers Throughout February
mumda has two offers for Jacksonville Moms Blog readers throughout the month of February:
50% off ALL Pilates sessions booked in February for first-time Pilates clients. Sessions may be scheduled later in the year but must be booked and paid for in February in order to receive discount.
Book any TWO services with mumda and receive a $15 gift card to the in-store boutique. 
Check out mumda.org for more details, including their wide variety of classes and events.