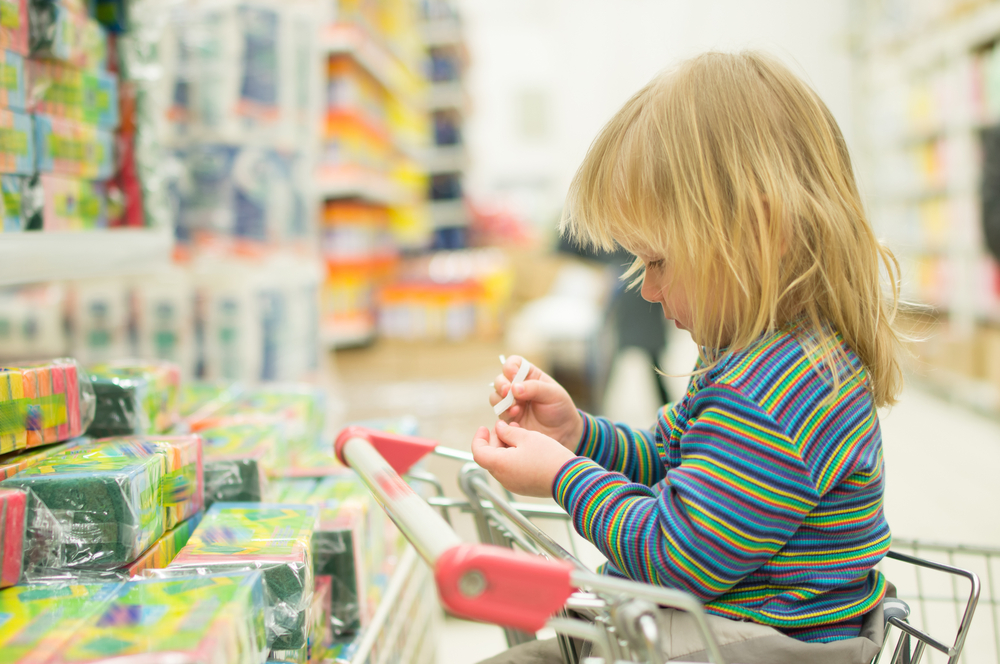 Being a mom and being busy seem to go hand in hand. Whether you stay home with your children or work outside the home, all parents are constantly juggling. During my maternity leave as a new mom, I was surprised at how difficult it was to stay organized and keep my house stocked with the things I needed.
Once the amazing train of meals slowed down, and we had used all of the generously gifted diapers, it seemed I was always running out of something. One day, it was plenty of diapers, but no wipes. The next day, I was somehow out of diapers, but surrounded by wipes. After adding another child to our family less than two years later, I knew I had to figure out a better solution. Thankfully, I discovered Sam's Club. Our membership to Sam's Club has saved me so much time and money, and it has helped me keep our house stocked with the things we need to stay (mostly) organized and happy.

Two Under Two, Send Help!
Having two children under the age of two, and two in diapers at the same time was, to put it mildly, a challenging time in our lives. I was so thankful for Sam's Club's large selection of diaper brands and sizes. There was nothing more frustrating than realizing we needed diapers, packing up both babies, only to arrive at our local grocery store and find that they were out of the size we needed. Once we started shopping at Sam's Club, I never had to worry about not finding what I needed. And the wholesale size boxes were exactly what I needed to save money and keep from having to constantly go back to the store for more. 
Growing Pains Made Easier
As my children have grown older, I still rely on Sam's Club to keep our house stocked. It seems like my kids can devour a container of their favorite snacks the same day I open them. During a recent growth spurt, my 5-year-old son ate THREE grilled cheese sandwiches and a box of strawberries during one meal! I am beginning to understand where the expression "eat me out of house and home" came from. I love buying bulk and knowing that I have what I need to make lunches and snacks. Sam's Club carries all of our favorite brands and the best prices, so it is easy to stock up, save money, and know what I buy will get eaten.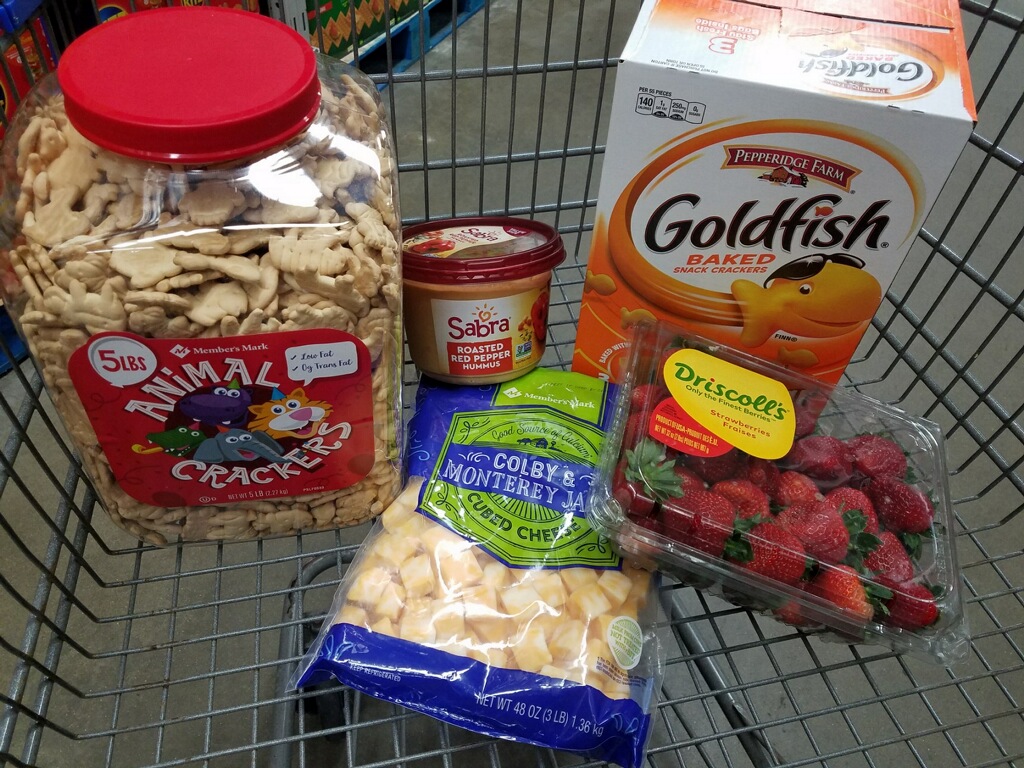 In addition to having the best selection and prices, I find shopping at Sam's Club easy and convenient. It is never overwhelmingly crowded, and I can always find a parking space and cart easily. And for the days when I am super pressed for time or working late, Club Pickup has been a lifesaver. I can order what I want online through the Sam's Club website or the Sam's Club app and pick it up at the store. They now have a subscription service available, so you can sign up for those regular items to come, saving space in your #mombrain!
Lastly, if you love shopping in-store, Sam's Club offers a way to skip the checkout lines with Scan & Go. If you have ever been shopping with a toddler, this is a must! 
Special Offer for JMB Readers
If you aren't a Sam's Club member, now is a great time to join! With three locations throughout Jacksonville, there is most likely one near you. New members who join now (for $45) will receive a $20 Sam's Club gift card, as well as $25 in new member Instant Savings. Sign up here through our special page on Valpak.com!

#NewMomsLoveSams: Your Chance to Win
There's nothing better than being a new mom, but winning something always makes life a little sweeter! We've got two chances for you to win a $100 Sam's Plus Gift of Membership gift cards — enter here or RSVP to join the Twitter Party at 1 p.m. EST Tuesday, November 6th here to enter to win over $1,500 in prizes!
I'm so grateful to Sam's Club for all of the time and money I have saved over the years!