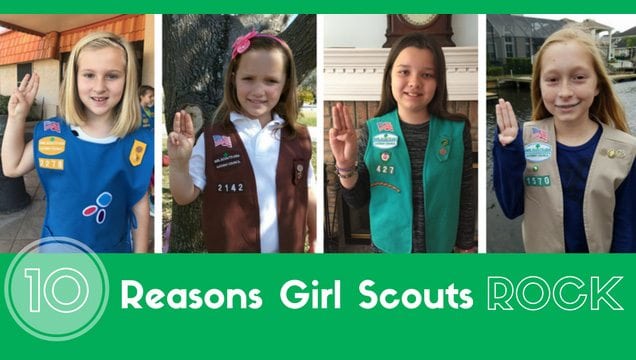 This year my daughter became a Girl Scout. As a former Scout myself I was elated; some of my fondest childhood memories and longest lifetime friends were born in my Girl Scout Troop. Seeing the Girl Scouts through the eyes of a parent has given me a whole new appreciation for why the Girls Scouts ROCK!
The Focus is on the Girls – At Girl Scouts, the girls run the show. Each troop has a leader, but the girls provide input on what activities they participate in and what topics they learn about. Not only do the girls direct the focus of their troop, they're also taught to be self-sufficient. All Girl Scouts are expected to help out with chores.
They Love Outdoor Adventure – From camping to nature walks, canoeing to archery, there's a wide range of outdoor adventure Girl Scouts enjoy. As girls become stewards of the environment they develop an appreciation for nature and the outdoors. Through Scouts, girls are encouraged to not just explore, but also protect the world around them.
Girl Scout Cookies – Mmmmmmm… Thin Mints. The truth is that cookie sales are not a mandatory part of Girl Scouts, but selling cookies does help girls develop important business skills. Through selling cookies, girls learn five essential skills: goal setting, decision making, money management, people skills and business ethics. Added bonus, the cookies are delicious.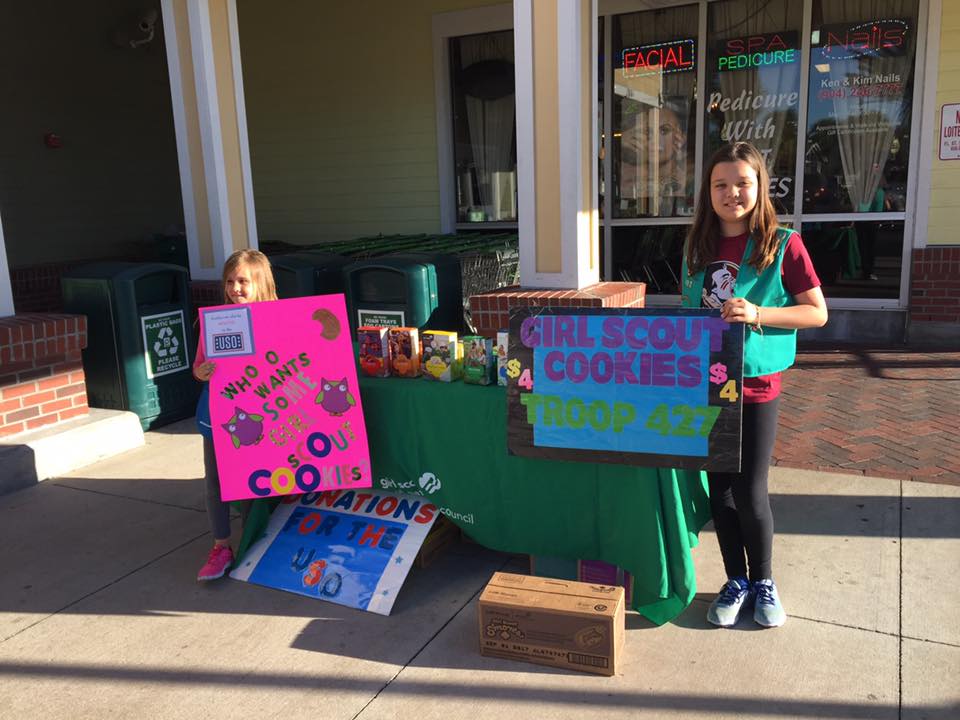 Girl Scouts are Leaders – Did you know that 75% of female US senators and every single female Secretary of State were Girl Scouts? As a Girl Scout, you're in pretty good company with some of our nation's best and brightest women. Through Scouting girls develop the leadership skills that will carry them through life.
They Earn Badges – There are few things my kids love more than earning badges. This love started early when we'd visit our State Parks, but as a Girl Scout, my daughter has the opportunity to earn badges for almost all her Girl Scout experiences. Going camping… there's a badge for that! Troop kayak trip… there's a badge for that! Rock climbing, bowling, arts & crafts… you guessed it, there's a badge for that!
Girl Scouts Make Friends – Make new friends, but keep the old; the longtime Girl Scout song says it all. It doesn't matter if you're 5 or 15 when you join, by joining Scouts, girls have the opportunity to develop friendships that can last a lifetime.
They Learn New Skills – Through Scouts, girls are able to learn many new things, visit new places, have unique and fun experiences. By covering topics ranging from camping skills to computer programming, robotics design to anti-bullying programs, Girl Scouts learn there is no limit to what they can accomplish. Scouting provides the support to girls to take on any task.
Girl Scouts is Affordable – After paying for dance, soccer, art classes and piano, Girl Scouts seems like a real deal. With time put in by volunteers and activities subsidized by cookie sales, the majority of activities the girls participate require minimum financial input.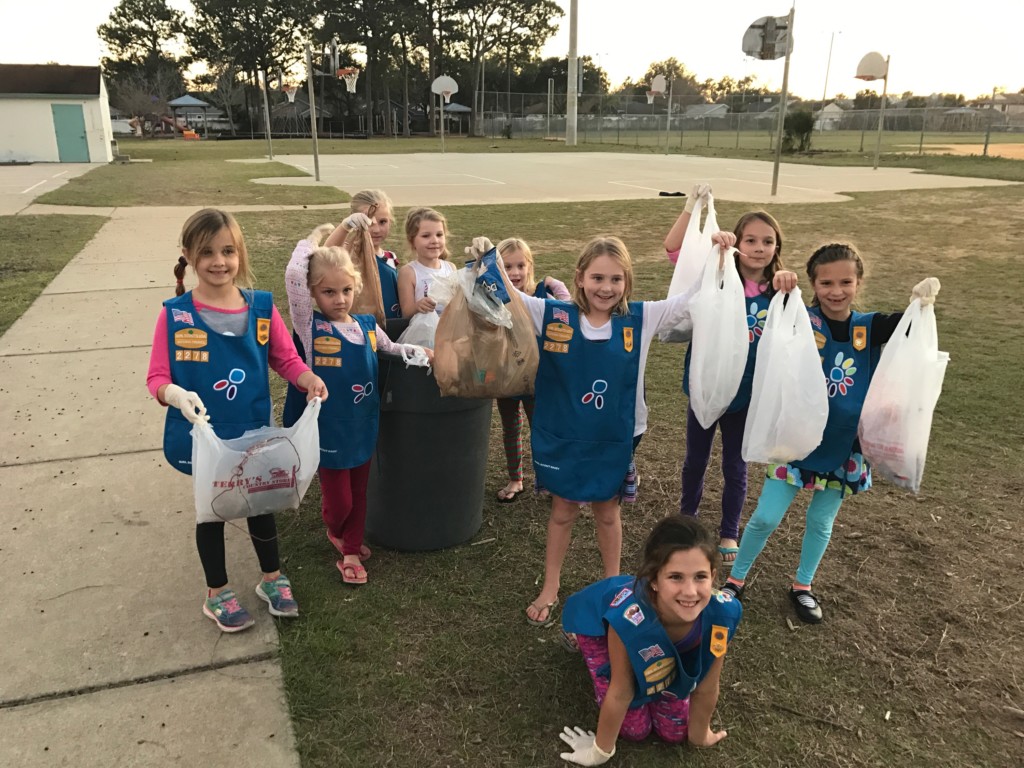 Girl Scouts Serve Others – Service is a key ingredient in the Girl Scout experience. Even the youngest Scouts are expected to complete a community service project design to give back. As girls get older and progress through Girl Scouts, community service and making the world a better place become a pivotal part of Scouting.
Girl Scouts is SO MUCH FUN – Think of Girl Scouts as the ultimate choose your own adventure. Your troop has the freedom to pursue virtually anything the girls are interested in. Through troop meetings, camping trips, learning new skills and selling cookies girls can cultivate a lifetime of learning, friendships, and fun!
So what are you waiting for, don't you want to join the Girl Scouts today?