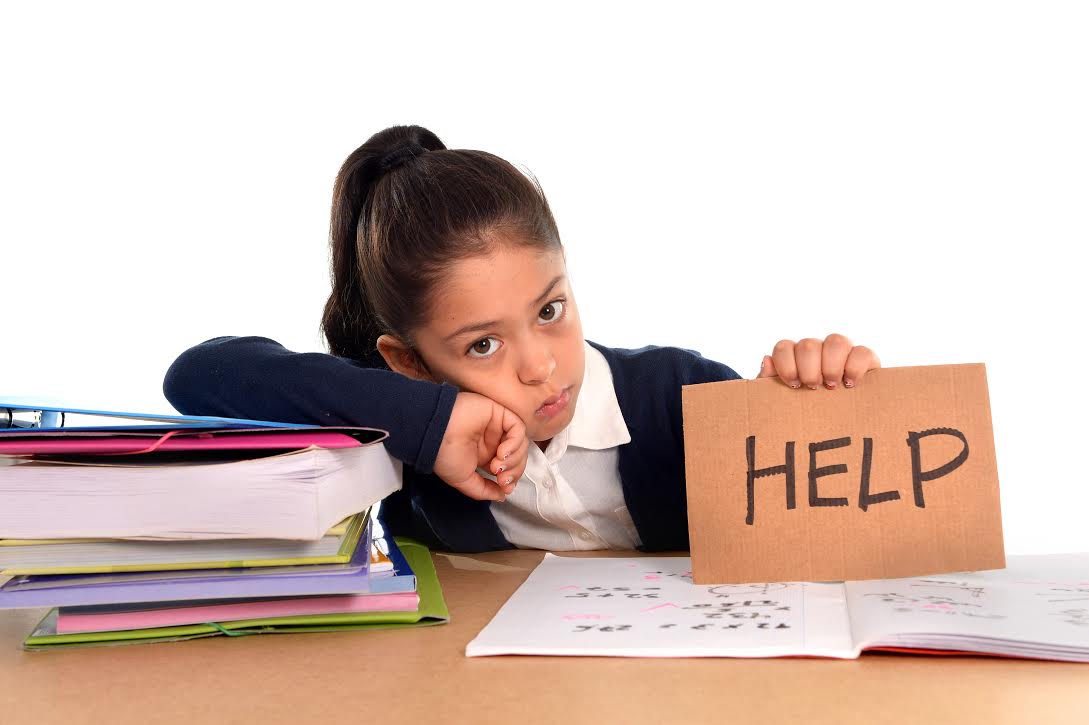 I have a confession to make — I hate homework. Don't tell my former students or my kids, although I doubt my kids would be surprised. We've all suffered through battles over finishing homework. After a busy day at work, driving through Jacksonville traffic, waiting for eternity in the carline (sometimes more than one) and those impromptu stops for, "Oh yeah, I have a project due tomorrow, and we need X, Y, Z," there were many nights of banging my head on the kitchen table to just get that worksheet done.
I know I'm not the only one who has encountered this. As a teacher, I pleaded with students to get work turned in, implementing all kinds of supports with parents who were beyond frustrated. Many kids struggle in this way, but as parents, we want to know what is typical, when a more intensive intervention is required, and more importantly, will our kids ever be able to complete work independently?
What's Going on with Homework Battles?
The good news is that there is hope. The same students whose parents were regulars in my after-school conference sessions are doing just fine in their college programs and during the start of their careers. And my role now as an educational researcher and ABA therapist allows me to ease some of the stress in the classroom and at home for kids who struggle. Issues with completing work and keeping materials organized and available are part of the brain's executive function. Board Certified Behavior Analyst Adel Najdowski describes executive functioning as a chief operating system located in the prefrontal region of the brain, which is used for goal-directed behavior. Her 2017 book Flexible and Focused identifies behaviors like task initiation, sustained attention, inhibition, flexibility, planning, organization, and problem solving, all categorized under three skills: Cognitive Flexibility, Working Memory, and Inhibitory Control. Awareness and assessments of these skill areas gives teachers and parents tools for helping kids, and even more importantly, the tools are in fact self-management skills for kids to use as adults. We all use lists, calendars and other visual aids to help us remember. Some kids just need more help and reinforcement in learning to use these executive function supports.
How to Get Help
One of the best books for parents who want to learn more is Smart but Scattered by Peg Dawson and Richard Guare. There is an elementary and a teen edition, and both have assessments and practical advice for parents and teachers. If parents need more professional help, they can request an evaluation for executive function disorder, and school psychologists, behavior analysts, and teachers can design individualized interventions to teach self-management skills for school and life. If your child has a specific diagnosis such as ADHD or ASD, insurance might even cover these services in private practice if the school is not providing them. I've seen reduced homework as an accommodation written into IEPs quite a bit, which is a great start for conquering those homework battles. At some point, however, these skills are going to be necessary in our children's lives, so it's better to address them than to avoid them.
At the PLS Therapy & Learning Center, we provide applied behavior analysis, social skills classes, parent training, reading intervention and other programs for individuals with neuro-developmental and impulse control disorders to promote inclusion and boost independent potential. The center is located in East Jacksonville, just west of the intracoastal. You can learn more about these programs at proactivelifeskills.org.
About the Author
Kelly Weedon Noda, M.A. served hundreds of students and families as a middle and high school teacher as well as an adjunct college English instructor. She provides professional development for teachers and has been an ABA therapy provider for teens in the Greater Jacksonville area and has taught small group and one on one life and communication skills in a pediatric rehabilitation center and private school. She has a Master of Arts in English and is completing a second master's degree in Exceptional Student Education with a concentration in applied behavior analysis.