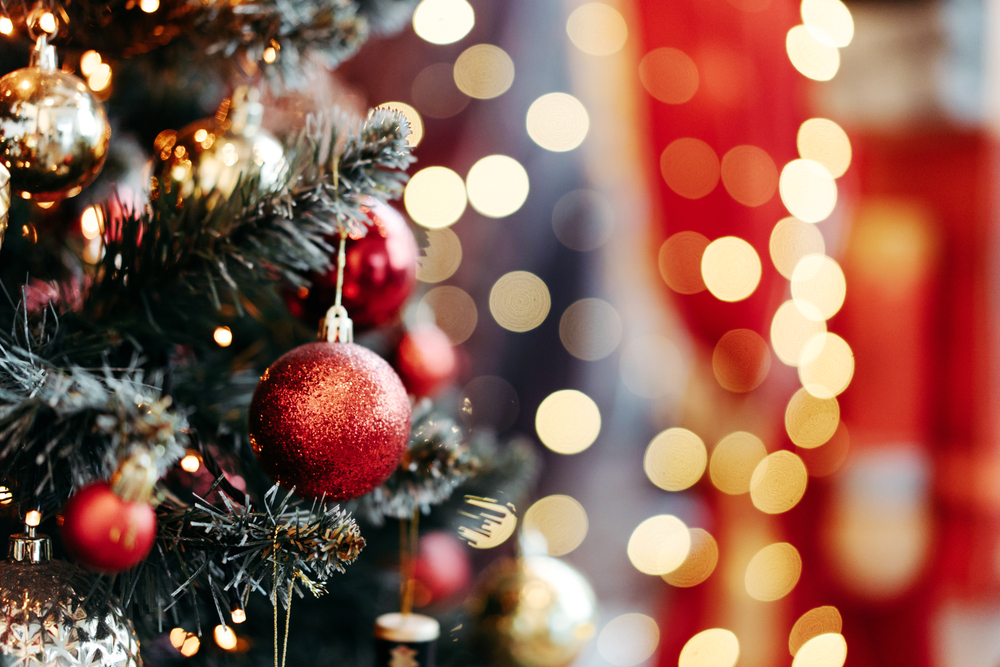 Santa bribing me with a trip to the North Pole could not have persuaded me to miss decorating the annual family Christmas tree with my mother.
Holiday music on? Check! Dancing characters strategically placed around our house? Check! Countless lights and ornaments? Duh!… and check!
My mother's favorite tradition was giving me a special ornament each year that had my name engraved on it. I still have those ornaments now. I put them on my family's tree each year.
Then one day… around 12 years old… something changed.
"Ready to decorate the tree?" my excited mother asked, knowing my answer would be a resounding yes.
"Um… you can do it. I'll just sit here and watch," I replied.
What?!!!
I couldn't even believe those words had escaped my mouth. Why did I have no desire to participate in one of my favorite traditions of the year??
I was not sad or depressed. I wasn't upset with my mom. I didn't think that I was too old for holiday tree shenanigans. I just intuitively felt the desire to experience our cherished tradition a bit differently that year.
As the years continued on, I found myself participating even less in our tree-garnishing ritual. My admiration of watching my mother decorate our tree from start to finish transformed into me popping out of my room to marvel at her work only after she was done.
After coming home from high school one day, the tree had been completely ornamented without my knowledge. My mother had moved on. She no longer felt the need to wait on the permission of her Grinch-like teenage daughter who had abandoned our beloved tradition.
Fast forward to adulthood. I gave birth to my own child, and my love for tree decorating returned! My kiddo and I excitedly decorated the holiday tree with just as much excitement as my mother and I had done.
Then one day… when he was around 11 years old… something changed.
As a parent, I too have now seen the sheer excitement for the holidays transform within my son as he figures out how to enjoy the festive season in a way that feels developmentally appropriate to him.
Now, as I decorate the tree without him excitedly by my side, I take time to honor the experience. I think about how my mother must have felt when I was younger. I express gratitude for my growing teenager. Finally, I appreciate that I can always engage in my favorite holiday traditions that still bring joy into my heart.
I hope that everyone can discover their own meaningful ways to experience the holidays!
About the Author
Erica Whitfield is a Licensed Mental Health Counselor who has a Masters in Counseling Psychology and over 10 years of experience working with children and adolescents. She is the Founder of Positive Development, LLC, a counseling practice for youth located in Jacksonville, Florida. Erica combines expressive therapies using art, music, physical movement and writing, with evidenced-based therapeutic modalities such as CBT, solution-focused and positive psychology approaches to help children and adolescents process past trauma, transition during difficult life adjustments, form healthier relationships, perform better in school and work through self-harming behaviors. She specializes in providing strengths-based counseling and has helped hundreds of youth unleash their capabilities, transform obstacles into opportunities and find healthy ways to express their energy and creativity.