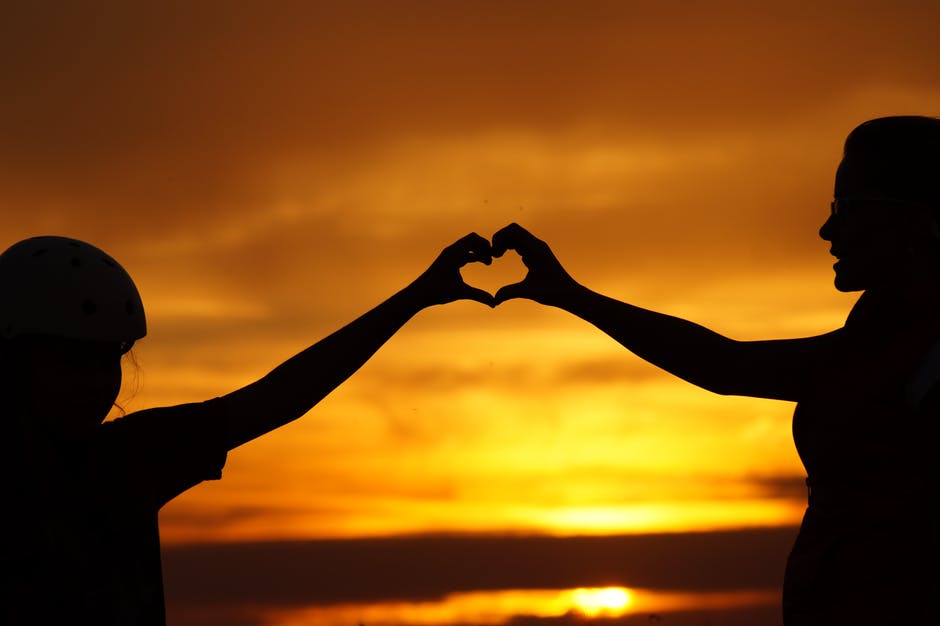 When I was pregnant, I remember I was terrified of parenting. Of course I knew all the stuff I should know, like how to change a diaper, swaddle a newborn — so on and so on. What I didn't know was how to parent that bundle of joy. But do any of us?

My first approach to parenting was to do the opposite of what my parents did, which entailed tons of yelling, spanking and tears. Punishments and sadness far outweighed any happy childhood memories. My parents' dysfunctional marriage made for an awful environment for three young children. "I'll just do the opposite," I told myself. And that worked… until it didn't.
I read books about strong-willed children and followed blogs written by parenting "experts," but none of it spoke to me. Everything I read was vague and not exactly what I was going through. I found myself floundering with consequences and follow through. My sensitive, yet strong-willed child was slipping away into this abyss of real-world issues, and there was nothing (I thought) I could do to change her behavior. My wake-up call came in the form of an actual phone call from my daughter's teacher. The bad behavior that started at home had seeped into her relationships with classmates. I knew something had to change, but I didn't have any idea where to start.
I had the pleasure of connecting with Christina Schneider of The Parenting Shift through the Jax Moms Blog. Christina's soft spoken, peaceful nature immediately put me at ease. I felt like I met an old friend rather than someone who was possibly judging my parenting. She of course was not — she was a mother herself and has a passion for empowering parents to create relationships with their children in a peaceful way, with techniques rooted in science.
This all sounded too good to be true in the beginning. No yelling parenting? Respectful little people? I thought it was worth a shot. I dove in to her 10-week parenting course, eyes and heart wide open.
 And it has changed my (and my family's) life.
Really, Jessica? Really. Christina's course, rooted in brain science, explains how and why we react the way we do to our children. I realized I couldn't go forward without going back. I had to address my childhood truths and bury them once and for all. They do not define me anymore. And I knew that I never wanted to let them control my actions with my own children. Week by week, Christina and I would have an hour-long phone date, and we would chat like old friends. Never did I feel as if someone was telling me what to do with my children, but rather empowering me with the tools to make my own changes at home. Each week, we would focus on a different topic, ranging from explaining the Dominant Paradigm vs. Nonviolent Paradigm to the Mindshift Process to how to design an empowered conversation with almost anyone.
I now can easily recognize behavior in my children thanks to Christina's course. Recognizing their behavior means that correcting it is easy. I've gone from feeling helpless to feeling in complete control. I now have the tools to not only stay on top of my emotions but to help my children manage theirs.
OK, now you're probably wondering about the title of this post. No, it is not click-bait, and yes, it really happened. This is the story:
It was the start of a three-day weekend. The kids and I slept in and took our time getting up and greeting the day. It was Friday, and I was off from work, excited to spend the day being together and doing a whole bunch of nothing. As we were eating breakfast, we talked about our plans for the day. The kids (surprisingly) didn't have any big opinions, they just wanted to stay home and play. Fine by me! I was ready for a day with no commitments, and my house really needed to be straightened up. As they finished breakfast, I made my way to the laundry room. After folding a few loads (that had spent way more time in the dryer than I'd like to admit), I gathered up a few stacks and headed to the kids' rooms. Now when I tell you their rooms were awful, I mean they were AWFUL. I could barely see the floor let alone enter without tripping over a book or toy. I felt the rage start to build in me. I opened my mouth to yell for them — but I quickly shut it. I was being faced with a very big decision here. My reaction to the disaster areas they called bedrooms was going to set the tone for this entire day. Did I really want to start yelling and screaming? I had already realized that wasn't effective, but it was my instinctual response. I'm rewriting my truths… and my parenting. Time to apply what I learned.
So instead of losing it with my children, I politely asked them to join me in their rooms. I spoke to them in the same manner I would have them speak to me. I calmly, yet clearly told them that before we did anything else today, I expected them to spend time in their respective rooms. I was clear with my instructions — dirty clothes in the hamper, books on the shelf, stuffed animals off the floor, etc. I said that I would be more than willing to help if they had any questions where things belonged. And then I walked away. My daughter started with her books and then moved on to her stuffed animals. My 6-year-old son was slower to start but eventually cleaned his room. No one yelled or screamed or cried. I was clear with my expectations, and they knew I was there if they needed me.
I retreated back to the laundry room — because let's face it, no one is ever done with washing, drying, folding and ironing. About 20 minutes later, here comes my 8-year-old. She looked at me and said plainly, "Mom, thanks for letting me clean my room. It was messy and I couldn't find anything. I bet when I'm done, I can find everything I was looking for!" WTH just happened?! I'm sure my face looked strange to her. I was shocked. And I had to laugh — all I did was simply change my approach. My little people have big feelings and deserve the same respect that I do. How simple, yet how profound.
Ever since I completed The Parenting Shift course, I have made manageable, yet impactful changes in my interaction with my children and my husband. To say that things are better is an understatement. It is truly remarkable how far I have come, and I have Christina to thank for that. I am eternally grateful for The Parenting Shift.
Special Offer for Jax Moms Blog Readers
In celebration of supporting more parents, Christina is offering a Free Breakthrough Session with reference to this post. To schedule your free personalized session, call or text Christina at (904) 556-0147 or email [email protected].
The Parenting Shift's "Breakthrough Course" is a combination of eight modules that guarantee changes in behavior, communication, and conflict/resolution through coaching. Most parents don't know that support and simple tools exist beyond counseling or therapy. The reason coaching works differently is because it is results-driven with the foundation and tools that will work in ALL situations.
Not having the right tools can be exhausting, so why make it more overwhelming during this critical time in your child's life? Parents need to trust they are setting their child up for success. The Parenting Shift can ensure this will happen.
Have additional questions about Parent Coaching or upcoming classes? Text or call Christina at (904) 556-0147. Learn more at TheParentingShift.com, Twitter, Facebook or Instagram.