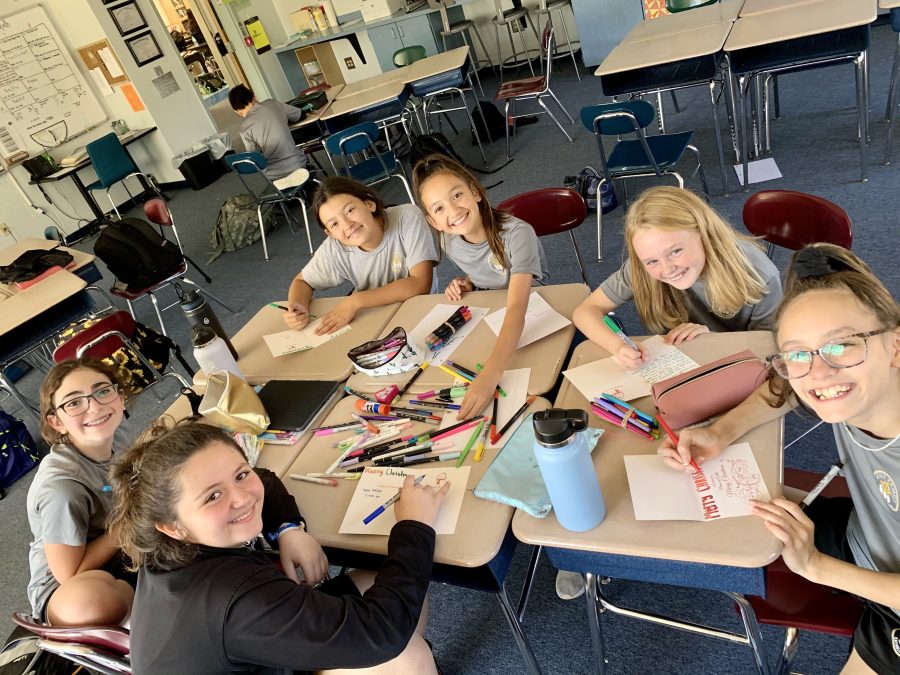 Choosing the right school for your child can be one of the most difficult decisions you face as a parent.
Should they go to the neighborhood public school? How about the charter school you heard about? Or what about a private school?
Even a quick Google search of how to choose the best school for your child gives different answers. So, how do you do it? What makes one school better than another? Why would some people pay money to attend a school, when they could attend another for free? How can you afford to send your child to a school you love, if it isn't free?
Here are a few steps to help make the process easier for your family according to the Department of Education and some tips from the Admissions Department of Holy Family Catholic School:
Begin the process of choosing a school as early as possible. Learn the deadlines for applying to the schools you are considering or when they anticipate waitlists to begin. For example, we expect the waitlist at Holy Family Catholic School to begin shortly after enrollment opens. Our Kindergarten and VPK classes are typically full, and waitlists are started by mid-April.
Consider your child and your family. Does your child have any special learning needs or accommodations? Ask each school how they handle IEPs or gifted students. At Holy Family, we provide learning support through our dedicated Learning Support Teacher. Mrs. Galloway has over 20 years of teaching experience and is able to pull students to assist in all class subjects. She offers both group and individual learning strategies during school hours. We also offer onsite speech and language therapy through Play Works Therapies, as well as Duval County Public School.
Gather information about schools. Social media is one of the easiest ways to look inside a school. How active are they on their social media? What are they posting about? Do the students look engaged and happy? Scroll back for a few weeks and see what activities classes have been doing. Ask in your local Jax Mom Neighborhood Group about schools you are considering and get real parent feedback. Other parents at the school will always be your best source of information, so reach out! Lastly, visit their website. When was it last updated, can you find a newsletter, is it easy to navigate?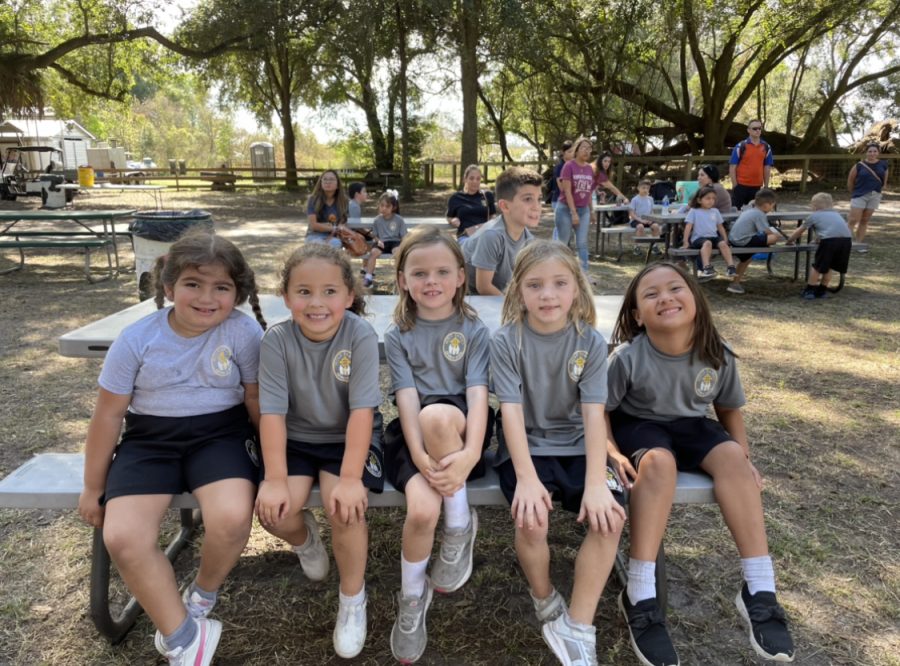 Visit and observe schools. During the week of January 30th through February 5th, Catholic Schools around the country will be celebrating Catholic Schools Week. At Holy Family, we will have an open house on Wednesday, February 2, from 9 a.m. to 12 p.m. Take the opportunity to come by and see why we have been ranked one of the top three schools in the Bold City for the past three years and counting. Can't make the open house? No problem, just contact our admissions director, Allyson, and schedule a tour at your convenience. We love to meet new families and show them all we have to offer, including our plans for a brand-new, state-of-the-art STEM lab!
Apply to the school(s) you choose and apply for scholarships early. For many schools, applications for the next school year are already available. For example, at Holy Family, applications are now open for new families. You can visit our website for tuition details and more information on how to apply. On the topic of tuition, did you know there are scholarship programs in the state of Florida that help make Catholic education affordable for many families? 
More About Scholarships
Scholarships for K -12 students to attend a private school: The Family Empowerment Scholarship for Educational Options (FES-EO) and the Florida Tax Credit (FTC) Scholarship Program offer scholarships worth on average $7,000 and covers the cost of private school tuition and fees, books and more. Families can qualify based on household income. For example, a family of four could have an income of nearly $100,000 annually and still receive scholarships for their children. Also qualifying, regardless of household income are dependent children of a reservist or an active-duty member of the United States Armed Forces, children currently in foster or out-of-home care, and siblings of students participating in the Family Empowerment Scholarship for Students with Unique Abilities.
Scholarships for students with unique abilities: The Family Empowerment Scholarship for Students with Unique Abilities (FES-UA) is worth on average $10,400 and covers the cost of private school tuition, instructional materials, home education, tutoring, and more. Students who are 3 years old to high school graduation or age 22 (whichever comes first), and have one of 23 qualifying diagnoses including, but not limited to: autism spectrum disorder, Down syndrome, spina bifida and emotional, behavioral, or intellectual disabilities, other health impairment (including attention deficit disorder, type 1 diabetes, and asthma) are eligible. 
Visit Step Up for Students to learn more. For students who do not qualify for one of the full-tuition scholarships, Holy Family offers need-based financial aid grants. Contact us to learn more.
Good luck to everyone looking for their new school "family" this year! We hope to welcome many of you to ours at Holy Family Catholic School.

About Holy Family Catholic School
Holy Family Catholic School is committed to the success of every student by providing a rigorous academic curriculum rooted in Gospel values. Our outstanding faculty meet students at their level and challenge them to reach their full potential. Our preschool programs are designed to enhance and encourage students' natural curiosity about the world around them; while our elementary curriculum allows students to work in a collaborative learning environment while also assessing skills at an age-appropriate level. In grades 6-8 we offer top-notch technology such as 3-D printers and 1:1 iPad, students attend STEM-specific classes and where applicable advanced math classes. Holy Family is pleased to be a National Blue-Ribbon School, Notre Dame STEM Trusty Fellow, and top 3 Bold City Best Private School for 3 years and running. We look forward to welcoming your family as part of our family.