When my first child started school, I learned something very powerful: Learning to read and learning to be literate are two very different things. I discovered quickly that I wanted my children to be literate, having the ability to read but also and most importantly, to understand what they're reading — tell me what's important, synthesize the information, and draw conclusions.
For example, instead of looking at Dr. Seuss books as colorful rhyming stories, I wanted them to be able to extract powerful life lessons like, "Today you are You, that is truer than true. There is no one alive who is Youer than You."  Deep, right?
So, I sent them off on a journey of reading — taking that literacy ability and applying it in such a way that they search for answers and knowledge, analyze the evidence, and make comparisons and contrasts to what they already know. For my 4th grader and pre-Ker, this is the type of foundation I've discovered in Reading Eggs.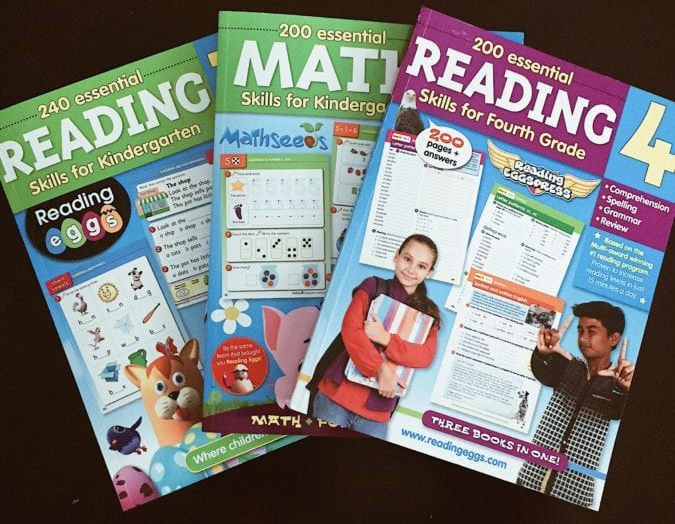 What is Reading Eggs?
Reading Eggs is a research-backed reading program created by a highly experienced team of elementary school teachers, writers and developers to help children become fluent and proficient readers. The program uses five essential keys to reading success:
Phonemic awareness: The ability to hear and manipulate the different sounds in words.
Phonics: Recognizing the connection between letters and the sounds they make.
Vocabulary: Understanding the meaning of words, their definitions, and their context.
Reading Comprehension: Understanding the meaning of text, both in story books and information books.
Fluency: The ability to read aloud with speed, understanding and accuracy.
Using these five essential keys to reading success, Reading Eggs includes over 2,000 online books for kids, each ending with a comprehension quiz that assesses your child's understanding.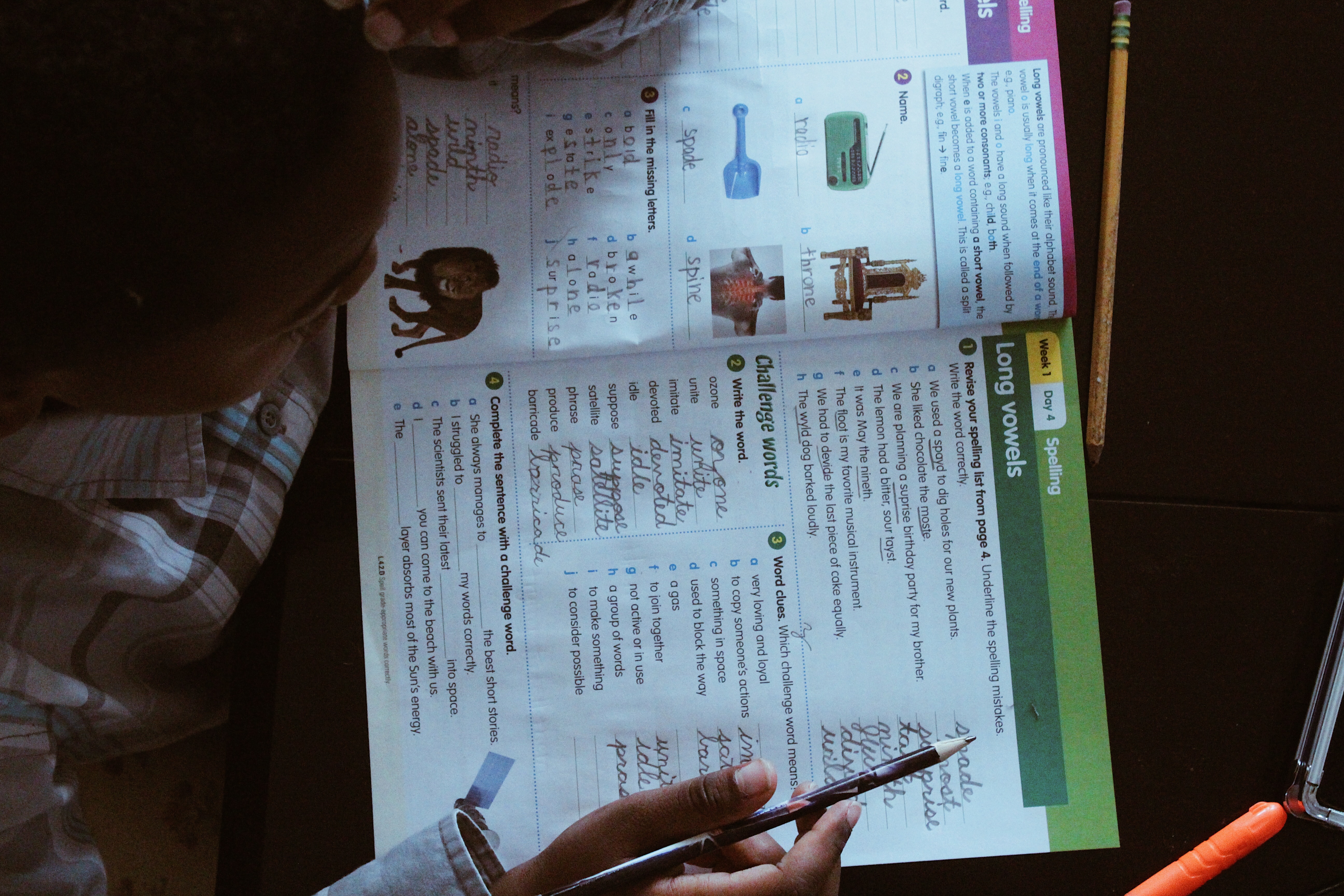 How Reading Eggs is Organized
When the Reading Eggs workbooks arrived in the mail, I let the kids open the box. The first thing we all noticed was the bright colors, bold words, and colorful characters. When I explained to them that this was a new workbook for school, they were ready to jump in the same day. Pump your breaks, young Padawans!
The way my mind is set up, I immediately wanted to look over the lessons and create a detailed lesson plan. To my surprise, however, on the front pages of the Reading Eggs workbooks there was a year-long lesson plan already prepped and dolled up for me. This made my heart very happy.
I did tweak the lesson plan a bit to fit in with what we are currently doing, but if I had no clue on where to get started or didn't have the energy to build a lesson plan, Reading Eggs has done all the work!
My 4th grader is a very strong reader and needs little to no help starting, but I wanted to be sure to challenge him without spending too much time on things he already knew.
My Pre-Ker, on the other hand, is strong in phonics and letter recognition but is currently learning to read.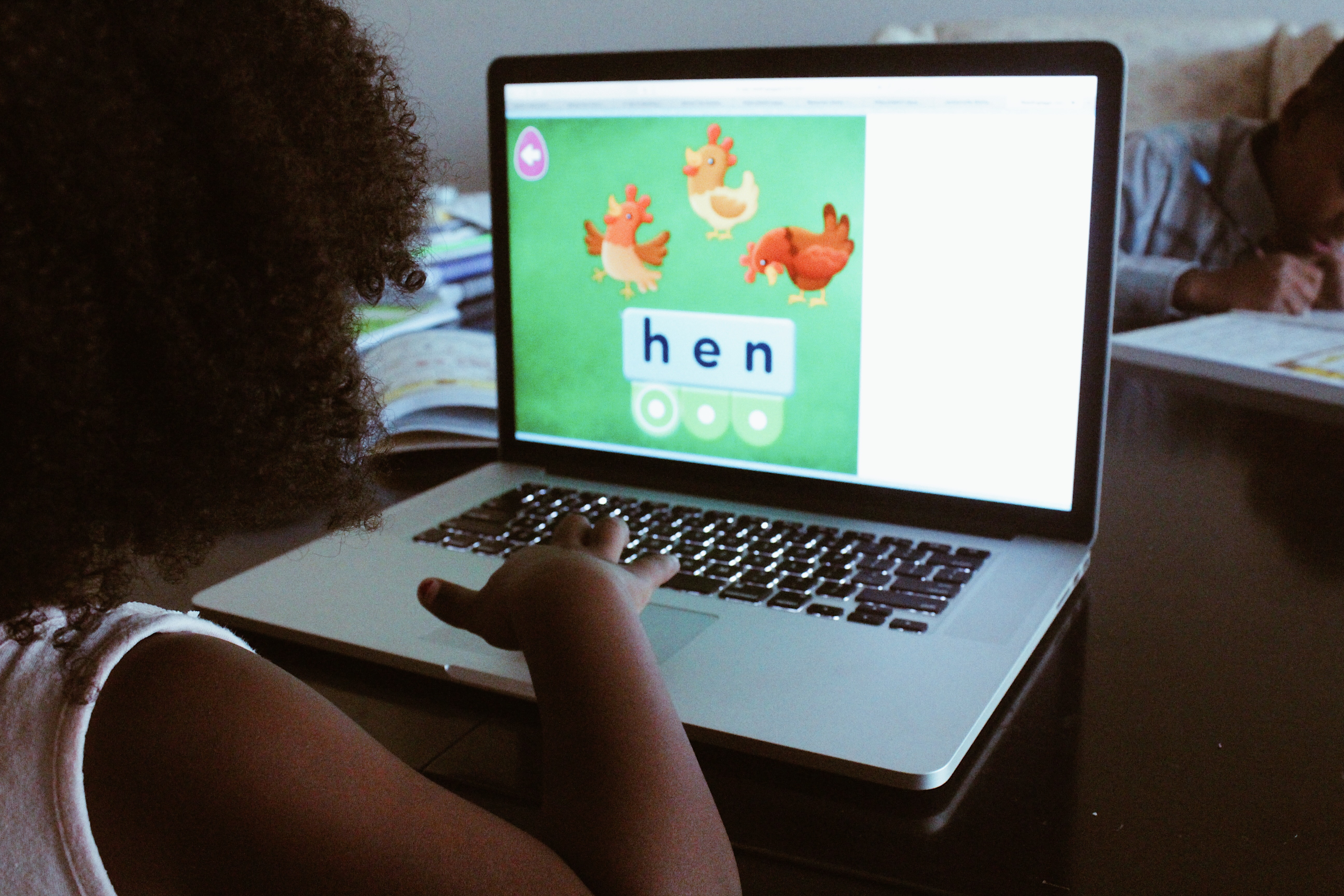 This is where the online version of Reading Eggs coincides perfectly with the workbooks. The online placement quizzes helped me determine their reading levels. Although you can skip over the placement quiz and get started, I would highly recommend the online placement quiz and activities before starting the workbooks. This way you'll have an idea of where you should start. I'm all about working smarter, not harder!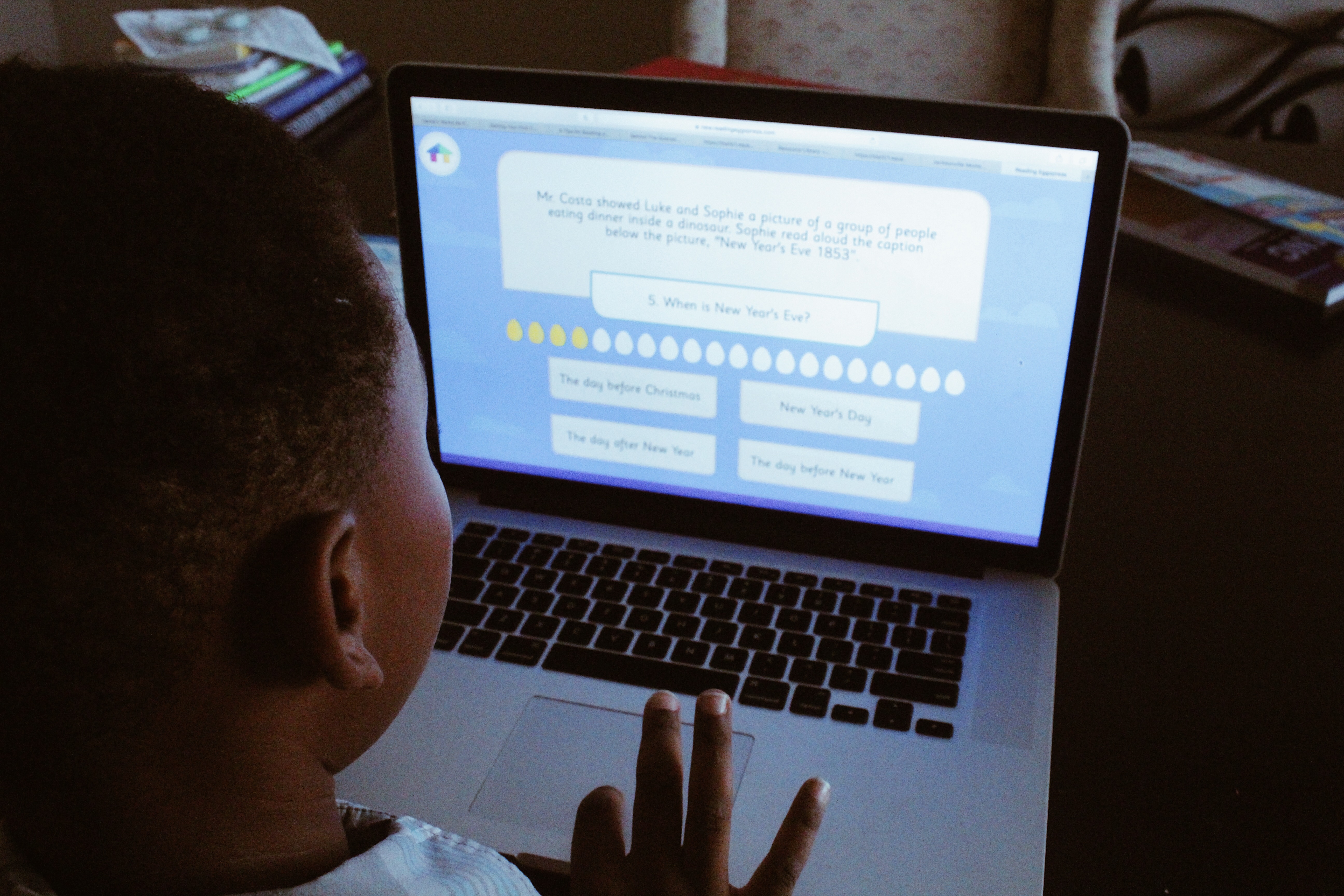 Reading Eggs Quizzes
Reading Eggs has three reading levels: Reading Eggs Junior (ages 2-4), Reading Eggs (ages 3-7) and Reading Express (age 7-13). Once my 4th grader took his test, it provided him with his reading age and his Lexile Reading score which was surprising to see. I then sat down with him during the lessons, and I'm glad I did. The difficulty seemed unbalanced to me, meaning, when it came to the comprehension questions, I got a couple wrong which didn't go over well with my overachiever. This caused me to pause and explain to my 4th grader why the correct answer was the correct answer, and from then on he was able to critically think about the answers before clicking submit. As a PhD candidate with two degrees, I don't know how to feel about missing 4th grade comprehension questions, but slowing down is a lesson learned. Fortunately, I learned quickly to start with the workbook lesson, review that lesson one-on-one, then reinforce the lesson with the online lesson/games — I saw much better scores with the comprehension quiz at the end of each lesson.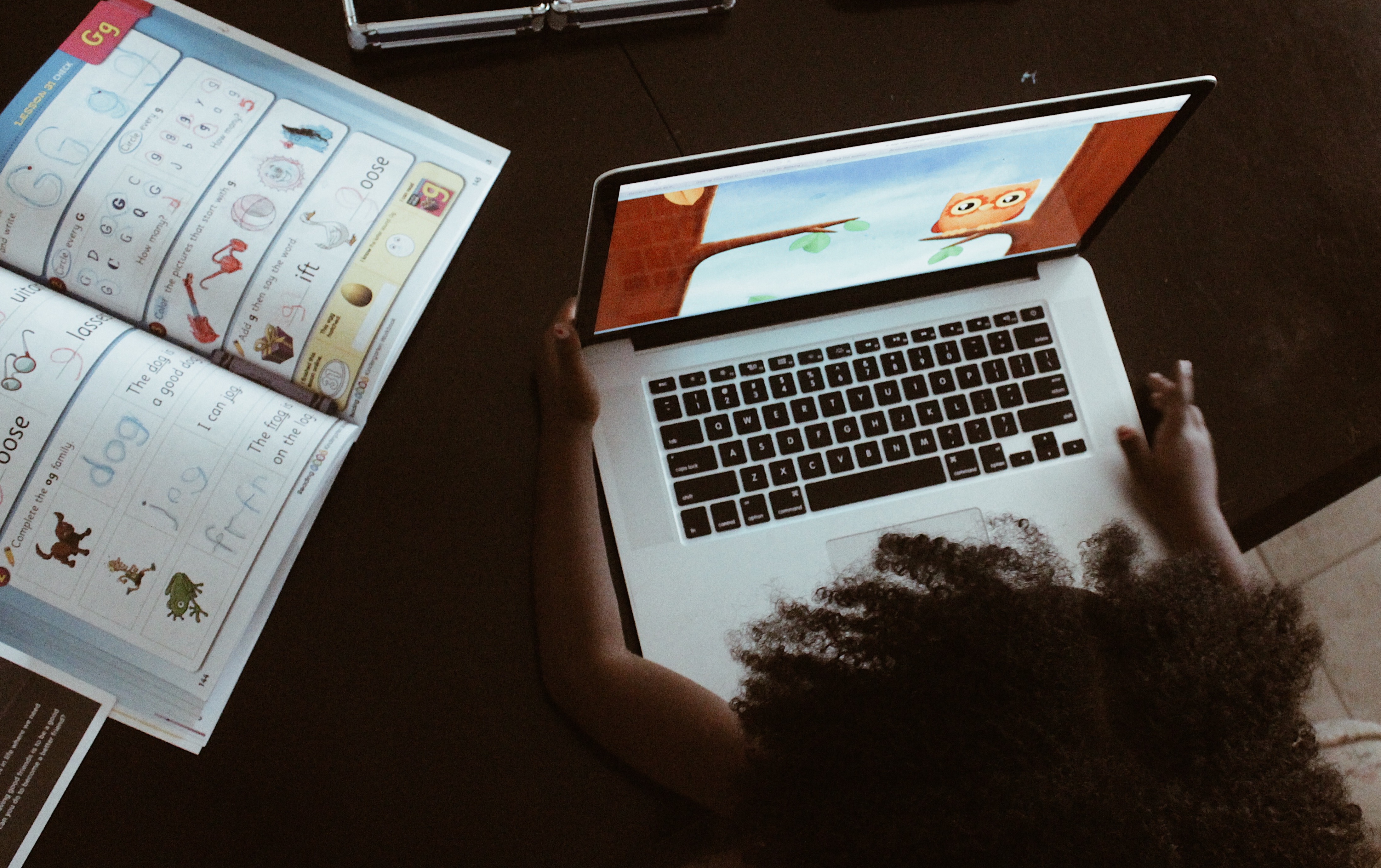 Reading Eggs Progress
One aspect of the Reading Eggs program that I absolutely love is the Reading Eggspress. This tells you their growth and progress with base scores and average scores so you know where your child may need help and where they are very strong. For us, "analyzing the text" is an area we need to focus on which I'm predicting will strengthen scores in other areas. As the children progress through lessons, there is a gamification system in place that allows them to earn coins, trophies, trading cards and more.
Both of my kids love this aspect and I use it as a reward system for completing their lessons, spelling words correctly throughout the day, and reading throughout the day.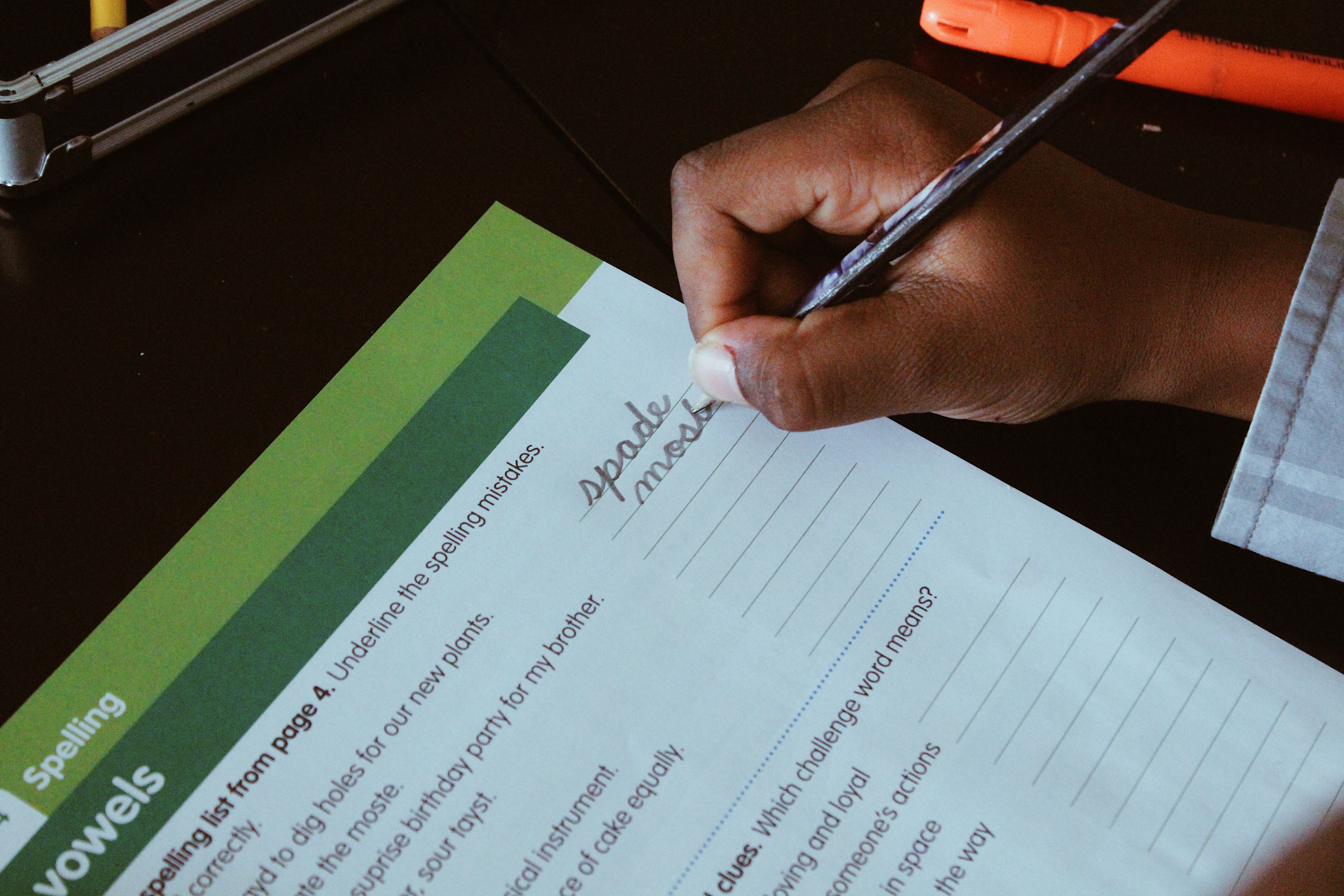 My Final Thoughts
What I loved most: I love that the workbooks coincide with interactive online lessons and us colorful animation, cool characters, catchy songs, and rewards. I also like that there is a prepared lesson plan and placement quizzes to ensure you're starting at the correct reading level, along with the detailed progress reports that help me stay on top of my children's challenging areas and their strengths.
My "meh" moment: When I looked at the Table of Contents for my Pre-Ker, I was thrown off that the letters are not in order. Meaning they don't start off with a lesson on A then, B, then C and so on. But G is almost towards the back of the book and M is the first lesson. While I was personally thrown off by this, Reading Eggs starts with the letter M instead of the letter A because M is the most commonly used phonic sound when speaking for little ones. Very smart!
Overall, I think Reading Eggs is a great program for parents who want to see their children flourish in reading and comprehension without the tears. Although my children are not struggling in reading, Reading Eggs has created a rich and research-backed system designed for children at all levels whether they are distracted easily, falling behind in class, or soaring exponentially. As a behavior professional, I can also see how this program would be highly beneficial to children who lack confidence in reading — Reading Eggs will surely give them a boost!
Special Offer for JMB Readers
If you would like to try out Reading Eggs, they are offering a special 4 Weeks Free Access* to help give your kids a boost at reading. Register here. Hurry, offer ends November 18! Workbooks can be purchased here. *Valid for new customers only.