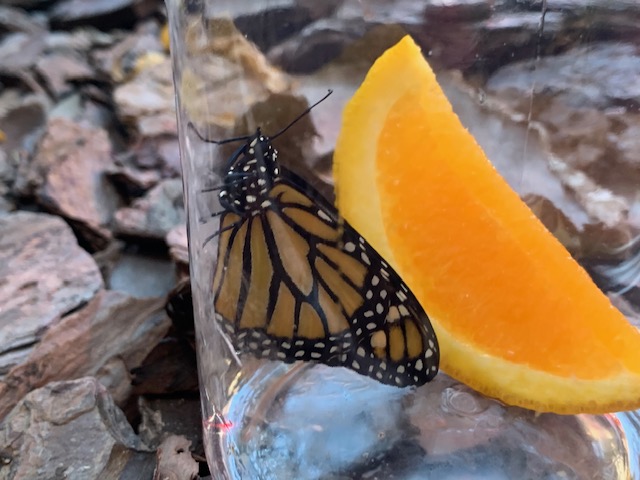 The chrysalis had turned black. I searched Google for answers, but Harvey knew this meant it would hatch soon because he has been learning about this with his class. We had left the house for two hours and when we got back there was a surprise: A monarch butterfly was born!
Jacksonville Country Day School, where my son Harvey attends, had been conducting science class on Zoom. This time of year is special for 2nd graders at JCDS as it is a school tradition to release dozens of butterflies after students have learned about the metamorphosis process as they watch it firsthand. Harvey has enjoyed this process so much, and his school still provided this experience remotely.
Some kids bought or found caterpillars at home and have been sharing the process with the class online. JCDS is so wonderful, and it was great to hear the excitement in Harvey's voice. He loves science and nature, and I am happy that he is in a learning environment that facilitates this.
I am thankful to the school and teachers for keeping the butterfly release event going even though school moved to remote learning. Although we have been locked down, we are not losing forward momentum learning together. JCDS has done an amazing job academically, socially, and emotionally. Our school was so quick to adapt to Zoom meetings where kids see their teachers and classmates. They see the music, art, Spanish, science, library, social/emotional learning, and PE teachers. This has been the key to calmness in the craziest experience of anyone's lives due to COVID-19. We miss our school so much, but we are grateful for all of the staff that keep the students' minds focused on learning.
A butterfly's journey is proof that life is beautiful, but teachers like you are proof life is full of love and hope. –Melissa Bernhardt, Jacksonville Country Day School Parent
One of the many exciting things that rising 2nd graders look forward to at JCDS is our Life Cycle Unit. When we were faced with the realization that we were going to have to teach this unit remotely, we knew we had to do it. The children's love of learning never wavered. We had students going out in their yards looking for caterpillars and chrysalis. We had parents ordering caterpillars to raise along with us at home. The excitement was there, and it was real. Our 2nd-grade team is so thankful we had the opportunity to film our release of the Painted Ladies to show our students who were sad to be missing it. Hopefully, this is one less thing they didn't have to miss this spring. –Ashleigh Gray, Jacksonville Country Day School 2nd Grade Teacher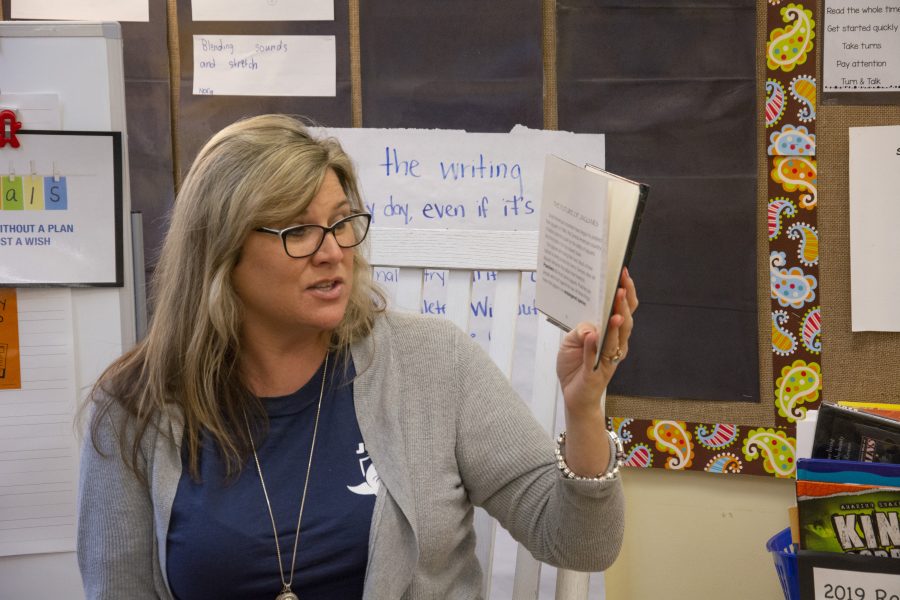 To learn more about how JCDS prepares students for academic success, schedule a virtual tour with the admissions team.