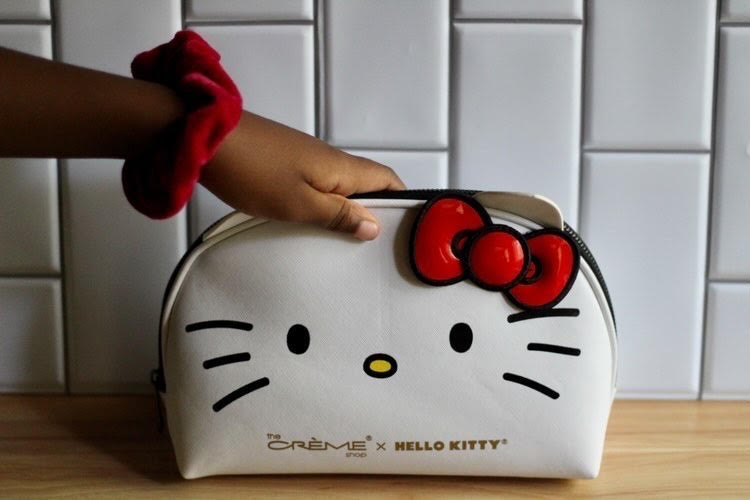 When my daughter started middle school, I began creating an emergency kit as part of her back-to-school prep. I wanted her to feel her best throughout the day as she entered a new chapter in life, and feeling prepared was definitely key. With her emergency kit on hand, she would be better prepared to take on whatever the day had in store.
Whether it was being able to refresh her lip-gloss throughout the day or freshen up after gym class, I wanted to ensure she was properly equipped. The real possibility of experiencing a first cycle during school hours also played a big role. For a lot of young girls entering middle school, this is the time they would be experiencing their first menstrual cycles. It would be ideal for that to happen at home where they are most comfortable, but the reality is, it can happen anytime, anywhere. With a properly prepared emergency kit, you and your daughter can feel confident that she would be able to take on that milestone even if it isn't in the comfort of her home with you by her side.
So, what exactly is an emergency kit, and how do you create one? An emergency kit is simply a collection of items put together to help with little things that may come up during the school day. I would start by sitting down with your child and creating a back-to-school emergency kit list. This small moment is so helpful. Not only does it help you stay on task by putting together only items that are truly needed, but it helps you see what your child may be anxious or worried about when it comes to returning to school.
Writing out their concerns and talking about them can help your child feel less overwhelmed. Showing them how the items you wrote down together can assist them is also a great way to help your child feel like the things they may be worried about are manageable.
When it comes to creating the actual kit there is no right or wrong way to make it. My only suggestion is to create an emergency kit that is uniquely tailored to your child and their needs. You can make it fun by using products adorned with their favorite characters or made in their favorite colors.
Still need a little extra guidance? When creating an emergency kit, think personal hygiene, first aid, emergencies, and morale boosters. Here is a list of items you may want to consider:
• Sanitary wipes
• Deodorant
• Dental floss or toothpicks
• Mini disposable toothbrush
• Mints or gum
• Hand sanitizer
• Pads
• Tampons
• Pantyliners
• Body wipes
• Toilet seat liners
• Poo-Pourri (because everyone poops)
• Body spray
• Stickers
• A note with an encouraging message from you
• A small piece of their favorite candy
• Emergency contact numbers (even if they have a phone)
• Chapstick
• Lip gloss
• Extra pair of glasses or contacts
• A phone charger
These are just a few extra things you may want to keep in mind when creating your kits. Think about the kind of case you want to put everything in. There are dozens of containers, bags, and carrier options. Something else to consider would be the size. You want to make sure that whatever you choose is as compact and efficient as possible while still providing enough room for everything. Also, where to store it. Would they prefer to keep it in their backpacks? Maybe stashing it in their locker is a better fit. For younger children, having it tucked away in their cubbies or safely stored with their teacher. Whatever you both decided to do, just make sure you have a clear plan in place.
A new school year brings on lots of emotions. Small and natural problems can feel magnified, but with a back-to-school emergency kit, your child will have quick solutions to solve them confidently. Oh, and remember to check with your child's school, as it's always a good idea to see what items are and aren't allowed.