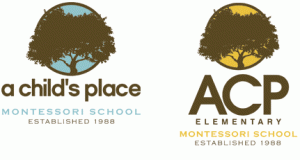 3718 Salisbury Rd, Jacksonville, FL 32216, United States
a child's place is a dynamic Montessori learning environment in Jacksonville, Florida for children who are infants through elementary age, which offers part-day and full-day programs throughout the year.
The Montessori Method embraces the universal needs of children in a "whole child" approach to education; physical, intellectual, social and emotional growth. Montessori classrooms are child-centered environments. Our teachers guide the students and respect each child's right to work toward intrinsic reward through honoring freedom of choice and movement, self discovery and self discipline. Montessori education embraces cultural diversity in multi-age classrooms. Our school offers integrated curriculums for Infants, Toddlers, Early Childhood, and Elementary students.