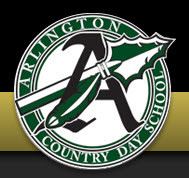 5725 Fort Caroline Road, Jacksonville, FL 32277, United States
Arlington Country Day School (ACDS) is a private school that offers educational opportunities to students in kindergarten through 12th grades. We are a college preparatory school and offer qualified students the challenge of Advanced Placement classes as well as Dual Enrollment opportunities.
Located in Jacksonville, Florida, ACDS also has exciting academic programs for foreign students and athletic programs for all. The following Three Interlocking Blocks make up the foundation of ACDS's philosophy and purpose:
First Block . . . ACDS is invitational. We welcome all students who are willing to participate in our academic program. We make no claim that we are for everybody, but we do provide a challenging and rewarding program.
Second Block . . . a request our philosophy makes upon us is that we are cognizant of the individuality of each pupil. While we cannot realistically provide individual instruction, we can be aware of differences inherent within children physically, intellectually, and socially.
Third Block . . . is a responsibility that we take very seriously is personal commitment to the child. Of course, in our school we intend to promote cognitive growth, but affective learning – congeniality, physical awareness, the ability to judge right and wrong and the morality to choose a virtuous style of life – all of these behaviors will be affected by the behavior model of a child's teachers. Therefore, it is our responsibility to be a proper role model for our students.