1704 Hendricks Avenue, Jacksonville, FL, USA
Balanced Soul Wellness is located in the heart of San Marco. Our goal is to balance your mind, beauty, and body from the inside out.
We acknowledge that time is extremely valuable. There's no more need to "drive all over the town". At BSW we offer an array of services so our customers can get all they need in just "one stop". Our multidisciplinary team is here to listen to the needs of our clients and to create an individualized plan based on your needs and desires. Our goal is to enhance your natural beauty and heath from the inside out.
So come join us and allow our team of beauty and health professionals meet your goals!
The Best Time to Relax…
is when there is no time.
I'm VERY pleased with Balance Sol Wellnes♥️
Sandi Wilson

reviewed 2 years ago
last edited 2 years ago
Whether it's a spa pedicure, specialty facials, eyelashes, eyebrow lifts and tints, a morning Pilate workout or massage, Balance Soul exceeds ALL the rest with friendliness, style and charm, cleanliness and a VERY relaxing atmosphere. They also host special group parties for birthdays, BFF, couples or bridal parties, they do them all with a flare! Check your email and follow their Instagram! Don't miss out on any of their special promotions, they usually fill up pretty quickly. I love this place♥️
They
You must login to post comments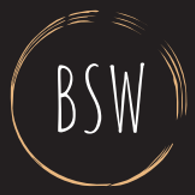 48383458_363628900861689_2769505791336513536_n.png
2 years ago