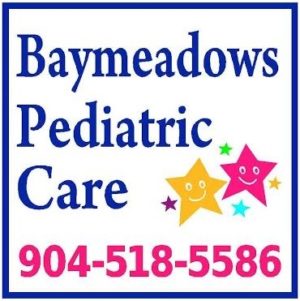 9770 Old Baymeadows Road, Suite 127, Jacksonville, FL, United States
At Baymeadows Pediatric Care, we believe that every child deserves the opportunity to be healthy and happy. We value every child that comes through our doors, providing care in a competent, nurturing environment. We each strive to work as a team member with parents and caregivers to achieve the best health outcomes for our patients.
It is our joy to work with new parents, sharing both the excitement and stresses of the parenting journey. We count it a privilege to be a trusted partner in the care and development of your child and believe visiting your pediatrician should be something the whole family enjoys. Our staff prides itself on being lifelong-learners and our goal is to provide your family with the most up-to-date pediatric and adolescent medicine available. We look forward to the lasting friendships we will build with your family and are honored to contribute to your child's health and well-being.