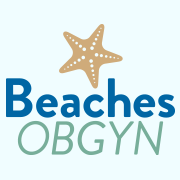 1577 Roberts Drive, Suite 323 Jacksonville Beach, FL, 32250
At Beaches OBGYN, our goal is to provide our patients with the most comprehensive, patient-centered, and state-of-the-art medical care in the Jacksonville area. We take pride in offering our patients the latest obstetrical and gynecologic treatment options in a friendly and individualized manner. By providing our patients with the information and care they need, we can help them through the process of making informed healthcare decisions that best suit their needs.
I had a phenomenal experience with everyone at this practice. I actually had to transfer in my 3rd trimester due to my previous practice discontinuing delivery and Beaches did such a great job rotating me through all the doctors in a short period of time. I ended up with a scheduled c section due to my son being breech and they allowed me to choose who I wanted to deliver. Dr Peter and Dr Patel delivered my son and did an amazing job. Dr Rodriguez did an excellent job on his circumcision. The staff was all top-notch as well. Thank you Beaches!
You must login to post comments
When I moved to Jacksonville from Kansas City four months pregnant with my first child, I felt lost and a bit scared. Both the nurses and doctors on staff at Beaches OBGYN immediately made me feel I was in great hands — they were knowledgeable, warm, welcoming and quick to ease my nerves about pregnancy and parenthood. I always felt heard, comfortable and safe, even when Dr. Rodriguez delivered my son via emergency C-section, which wasn't necessarily in my "plan." (When do things ever go according to plan?) I believe it was the best thing for both my son and I at the time, and I am forever grateful to Dr. Rodriguez and the staff at Beaches OBGYN! I can't recommend them enough.
You must login to post comments