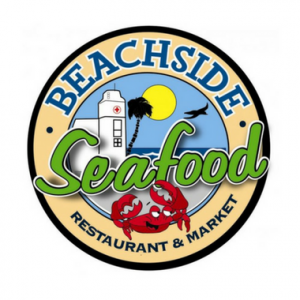 100 3rd Street North, Jacksonville Beach, FL 32250
Beachside Seafood Market and Restaurant has been one of Jacksonville Beach's favorite establishments. Since 1989, guests can dine on fresh seafood on the family style open-air deck and enjoy fresh-fried grouper, crab cake sandwich or the famous shrimp burger (voted top 75 things to eat in Jacksonville).
Beachside Seafood Restaurant serves lunch 7 days a week, and serves dinner Tuesday – Sunday, after 5 pm. Everything on the menu is available for take out.
Kids Eat Free on Wednesday!
We love Beachside Seafood- it is great for families! My big kids love it because it is very casual and they have cool fish tanks! The seafood is fresh and delicious.
You must login to post comments