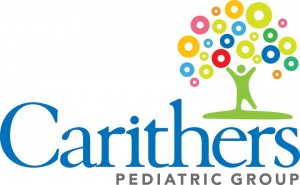 10475 Centurion Parkway N. Suite 301 Jacksonville, FL 32256
The Carithers Pediatric Group specializes in pediatric medicine and offers health care services to infants, children, adolescents and young adults through college years. The Carithers Pediatric Group has 11 pediatric board certified physicians and 5 pediatric specialized nurse practitioners.
The Carithers Pediatric Group strives to create comfort and health by providing the finest family centered pediatric care for all of our patients in Northeast Florida and surrounding areas.
Two locations: Riverside & Southside
We have been going to Carithers for eight years, since my oldest was a newborn. We have seen several doctors over the years for various appointments, and we have had a wonderful experience each time. We absolutely love our regular dr, but when we can't get in to see him for sick appointments, we are always happy with our care. The on call nurses and front office staff are always polite, helpful, and make our children feel comfortable. Carithers offers weekend and late night hours to speak to a doctor on the phone which is so useful and reassuring when trying to decide how to handle sickness in the middle of the night. We love Carithers!
You must login to post comments