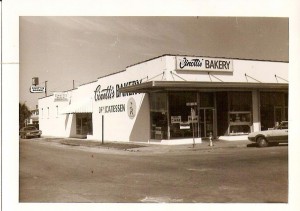 1523 Penman Rd, Jacksonville Beach, Florida, United States
We are a family owned and operated traditional full line bakery and boutique. We have been in operation since 1936. In addition to serving breakfast, lunch and coffee, we offer catering, delivery and birthday parties and much more!
Best Pumpkin Donuts Around!
Cinotti's has always been our go-to for cookies, cakes, and donuts! They are one of the best bakeries in Jacksonville and also have some amazing breakfast sandwhiches!
You must login to post comments
When we moved to Jax almost 5 years ago, this was the first place we went and it was for the pumpkin donuts! But what I discovered while I was there, were their iced sugar cookies!!!! These cookies are not like anything I've ever had before! The icing isn't hard like traditional royal icing. It's soft and creamy! They make so many wonderful designs too! Now I bring my 2 year-old son at least once a week for a "mommy and me" cookie date! Everyone is so sweet to my little boy and I appreciate how they go out of their way to make our visits special!
You must login to post comments