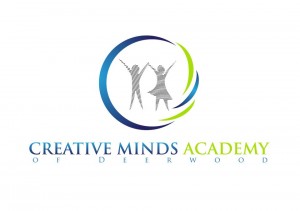 14985 Old St. Augustine Road Suite 120 Jacksonville, FL 32258
The mission of Creative Minds Academy is to create an engaging, loving, challenging, and fun environment all while teaching about God and His love. We strive for a community in which parents and teachers are active in the development of each student and take part in their care.
Creative Minds Academy is a higher learning child development center with a wide array of programs in a dynamic educational setting, offering the best in Christian academic excellence. We offer a challenging learning environment through appropriate educational practices, encouraging self-esteem, individuality, good moral character, and confidence fostered by positive relationships with staff and students. Creative Minds Academy is a Christian Academy teaching traditional Christian values and morals.
We offer an enriched learning environment for infants, toddlers, and preschoolers in which we have developed appropriate curriculum for ages six weeks to pre-kindergarten.
Creative Minds Academy's Aftercare Program offer academic and recreational programs for children after school. In addition, we also offer special programs for early-release and no-school days as well as programs for the winter, spring, and summer break.
My experience has been a great one here. I love the teachers in the infant room. They are very loving and caring and have taken wonderful care of my son.
You must login to post comments
This is absolutely the worse experience we've had with a daycare. The staff turnover is extremely high which prevents quality care. You are better off paying a high school teenager to watch your children since the so called "teachers" (more like babysitters) have no professional experience. Your children are simply watched with no attention to their behavioral patterns and developmental stages. If they were to have sudden behavioral issues, instead of that behavior being analyzed to identify a possible root cause or having a discussion with the parents, the children are told they are bad or the parents' concerns are simply dismissed. It's not a good environment for a developing child. You are treated as another source of income with no honest concern for the children's developmental growth.
You must login to post comments