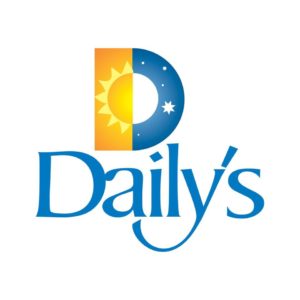 NICER. Since 1997, Daily's convenience stores have served communities throughout the state of Florida. Located primarily in Jacksonville, St. Augustine, Gainesville, and Broward County, we're on the grow and adding new locations all the time.
The 37 Daily's stores are owned and operated by First Coast Energy, which is based in Jacksonville, Florida. Our number-one goal—to give our customers a NICER convenience store experience. We are a one-stop shop that includes all the basics, great brands, and deluxe offerings, like made-to-order gourmet sandwiches and coffee, a premium wine collection, and gluten-free snacks. All Daily's stores sell high-quality Shell gasoline and are open 24 hours a day, 7 days a week for our customers' convenience. Bigger. Brighter. Cleaner. With more of the brands customers prefer. That's Daily's.
Grab a kid's meal deal with ice cream for $2.99 at all Jacksonville locations.