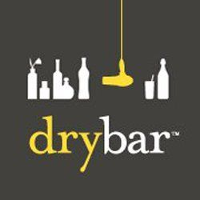 90 Riverside Ave suite 604, Jacksonville, FL 32202
Our philosophy is simple: focus on one thing and be the best at it. For us, that's blowouts! Either at one of our 95 (and counting!) locations nationwide or with our line of styling products and tools crafted for the perfect blowout at home. Peace, love & blowouts!
I love, love, love, LOVE Drybar. My personal favorite style on their menu is the Old Fashioned, but I've gotten other styles there, and they all look amazing. Drybar is solely a blowout bar, so they don't cut your hair there — just style it — but their products are top notch. My hair NEVER feels softer than when I've gone there, and their dry shampoo is to DIE for. Drybar is a great place to go for a special date night, for family photos, or even just to give you great hair for the upcoming week. If you haven't been yet, don't walk, but RUN and try it now!
The best way to explain Drybar to people is that it is a modern-day "wash and set" like your Grandma has done to her hair. But way nicer. With chick flicks, mimosas and scalp massages. Oh and the most amazing hair products on the market! They have super convienent hours and are open 7 days a week! I would live there if I could. It's an awesome experience to walk in with sad hair and to walk out an hour later looking like a million bucks!
I love the consistency of drybar. Of course the Riverside location is always amazing, but I have also visited other drybar locations and I love that you always get the same amazing quality. And I love all of their products!