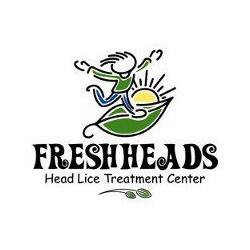 13241 Bartram Park Blvd. Suite 1801 Jacksonville, Florida 32258
2467 3rd Street South Jacksonville Beach, Florida 32250
Fresh Heads Lice Removal is a Science-Based Lice Removal Company. We believe in providing our customers with every available tool to rid them of their problem, and we have searched the planet for the most powerful means to guarantee that the lice problem is solved.
Fresh Heads is the Exclusive Provider of the Revolutionary AirAllé™ Head Lice Machine, which allows us to offer a single treatment, a treatment that is so powerful, you don't ever have to come back for follow up visits or rechecks! We also offer the most thorough and lowest cost traditional comb out, and incredible tools for the do-it-yourselfer in our salon!
Fresh Heads Head Lice Treatment Center is the only single-treatment professional head lice removal company serving Jacksonville and surrounding areas that offers a 30-day guarantee.
Great service. Well worth the money
You must login to post comments
Great service, went in and got checked and treatment was done in less than an hour. No more lice :), so happy to not be itching , just peace of mind
You must login to post comments