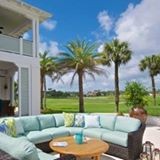 PO Box 6268 Jacksonville, Florida 32236
As a full service landscaping company, we handle everything from maintenance to design and installation of all your landscape projects. We are fully licensed and insured with degrees in Horticulture and Landscape Design. With over 20 years of experience, Horizon Landscaping offers professional, high-quality service. We take pride in our work, and client satisfaction is high on our priority list. We are happy to help from start to finish with your next landscape project.
Absolutely Wonderful Company!
Brian and Patricia are extremely knowledgeable and professional. They were able to answer all of my questions and were very quick for a turn around time. We are extremely happy with our project with them and would recommend them to anyone.
You must login to post comments