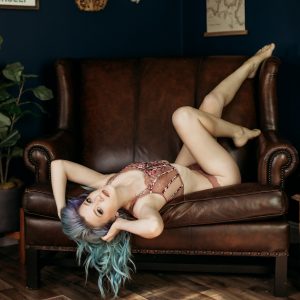 11555 Central Parkway Suite 1103 Jacksonville, FL
Fl's most body-positive and empowering boudoir experience. Tiffany created Hype Girl as a safe space to allow women to simply be themselves and learn how truly amazing that is. Our boudoir experiences are all about embracing and loving your own beauty.
Hype Girl Boudoir is a female-identifying boudoir experience specializing in showing every woman how beautiful they already are. Our private studio boasts multiple sets, professional hair, and make-up team, and a client closet, all to help you have the best and most empowering experience out there.