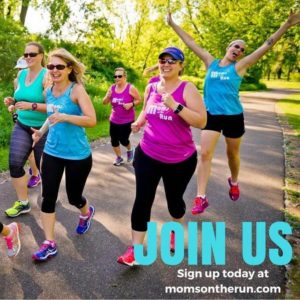 Losco Regional Park - 10931 Shad Road Jacksonville, Florida, FL 32257
Stop thinking you could never be a runner and start believing that you can achieve your fitness goals! Moms on the Run can help. We're not a run club. We're an instructor-led fitness program with coaching to motivate, educate and encourage you on your journey. You'll make new friends, find accountability and have fun while working toward a healthier lifestyle. You don't have to be a mom to join Moms on the Run.
We welcome ALL women, ALL ages, and ALL fitness levels. We offer programming for walkers to beginning runners to experienced runners. Walkers will be encouraged to follow an interval training schedule designed to maximize their fitness levels. Our "learn to run" program begins with mostly walking and gradually transitions to more jogging. Experienced runners will be challenged to improve their times and endurance. Each class includes strength, stretching, and cardio training.