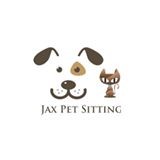 13245 Atlantic Blvd, Suite 4-172 Jacksonville, Florida
We are one of Jacksonville's most established, respected and reliable pet sitting companies and have been serving the 4 legged (and 3 legged on occasion!) fur baby community since 2006.
We specialize in one-on-one personal loving care for your DOG, CAT or other furry family member while you are away from home. Whether you are away for just a few hours while you are at work, or if you are going on vacation for days, weeks or longer, we have the perfect solution for all of your pet sitting needs. We also provide transportation services for your pets.