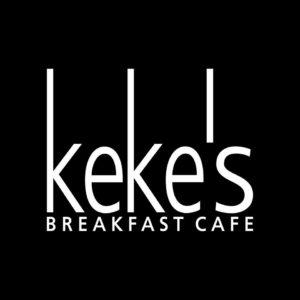 4906 Town Center Parkway, Suite 104, Jacksonville, FL 32246
Keke's Breakfast Cafe is dedicated to providing an outstanding breakfast; a meal where everything is handmade, using the best ingredients available, with fresh fruits and vegetables that are delivered daily, and using fresh bread and dairy products.
Creating a memorable breakfast experience has been our goal from day one. We are committed to creating an experience that provides an alternative to what breakfast has become and reminds us of what breakfast should be. A breakfast where taste, quality and presentation are the foundation. Delivering this level of quality consistently on a day to day basis is our promise to our customers. Once you have experienced the Keke's difference, you too will be a believer. Not only will you taste the difference that using fresh quality products can produce, you will see it from the moment you enter any Keke's Breakfast Cafe.