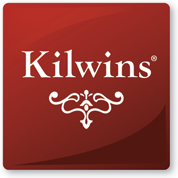 10281 Midtown Pkwy Ste 125 Jacksonville, FL 32246
Kilwins Jacksonville is located in the St Johns Town Center located next to P.F. Changs. Kilwins was originally founded in 1947 by Don & Katy Kilwin in Petoskey, Michigan. Dana and Vance opened their Kilwins as part of the grand opening of the St Johns Town Center on March 18, 2005. Smiles awaken and the senses come to life when customers enter the world of Kilwins. The Jacksonville store reflects the culture of a true confectionery shoppe.
Who doesn't love Kilwins?! I'm so glad they opened a location at the Town Center. It's so nice to be able to grab a bite to eat, do some shopping, walk around, and then stop in Kilwin's and get some of their incredible ice cream. I can't honestly say as to the quality of their desserts, but their ice cream is SOOOO good. And I love that they have a seating area so you can sit down and enjoy (as opposed to the St. Augustine locations). Great for kids and grown-ups alike!
You must login to post comments
Our family loves Kilwins! Especially their ice cream! Each day they have a different special going on and Wednesday is my favorite day "Waffle Cone Wednesday"! They are BOGO!! Such a great deal!
You must login to post comments