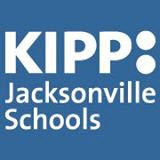 1440 North McDuff Avenue, Jacksonville, FL 32254, United States
KIPP Impact Middle School is the highest performing middle school in the entire North and Westside of Jacksonville. Our mission is to prepare our students with the knowledge, skills, habits and character to be successful in college and in life. KIPP Impact is a free public school and has an open-enrollment policy to any resident of Jacksonville. Free bus transportation is provided across the North and Westside.
With our extended school day, we offer more time on core academic instruction in reading, math, science and social studies. We also offer daily music and PE instruction for every student, as we believe this serves as a powerful complement to our academic program. Some of the skills needed to be successful in college can be measured on a test – like math or science. Many other habits and skills though cannot – like curiosity, self-control, gratitude and grit. These are also critically important for a student to develop to be successful in college and in life!