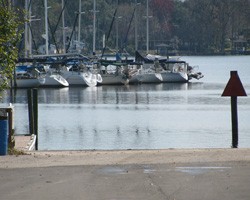 14780 Mandarin Road, Jacksonville, FL 32223, United States
Mandarin Park playground is located along Julington Creek. Amenities include walking trail, nature center, picnic tables and a fishing pier. The park also offers play areas, walking trails and an interpretive nature center. 
Nice park with lots to do
This is a nice park, with a good playground, a little exhibit talking about Mandarin in the main pavilion, lots of nature trails, small pavilions you can rent for parties, and a pier on the river. Pretty, scenic views and fun for kids!
You must login to post comments
I didn't explore the whole park, but it seemed like a nice place to go! It had a pretty great sized playground, including a smaller version for the little ones (mine is 15 months). It wasn't fenced off from the nearby water, but it was a pretty good distance away from (250 ft?) it that I didn't feel nervous about safety. We walked out the enclosed little pier to a covered dock with benches. Beautiful!
We didn't use any boat docks or the water. Also, when you go out to San Jose Blvd, there are tons of places to eat up and down both ways. The only reason I didn't give it 5 stars is that the bathrooms were pretty rundown, but they worked fine and were stocked well!
You must login to post comments