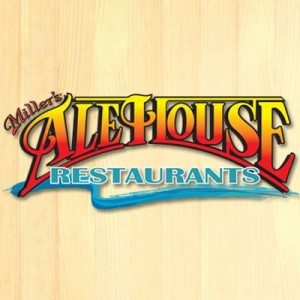 Jacksonville, FL, United States
Miller's Ale House restaurants provide top-quality food at a great value in a casual neighborhood tavern atmosphere. Choose between New York Strip, lobster, original pastas, fresh salads and favorites like Zingers® boneless wings and homemade desserts. Our full-service bar features more than 75 beers, plus wine and liquor.
Kids 12 and under eat free with purchase of adult meal! Always call ahead to confirm!
Arlington
904-720-0551
9541 Regency Square Blvd, Jacksonville, FL 32225
Southside
904-565-2882
9711 Deer Lake Ct, Jacksonville, FL 32246
Intercoastal
904-821-5687
3238 Hodges Blvd, Jacksonville, FL 32224
Mandarin
904-292-0003
11112 San Jose Blvd, Jacksonville, FL 32223
Orange Park
904-278-4600
1756 Wells Rd, Suite A, Orange Park, FL 32073