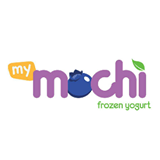 4860 Big Island Drive, Jacksonville, Florida, United States
Mochi offers non-fat, low calorie, cholesterol free, tart and non-tart frozen yogurt. Studies show frozen yogurt helps boost the immune system, restore and maintain a healthy digestive system, and is an excellent source of calcium.
Our mission is to provide the community with a nutritional dessert alternative. We strive to promote the trend for a healthy and eco-friendly lifestyle.