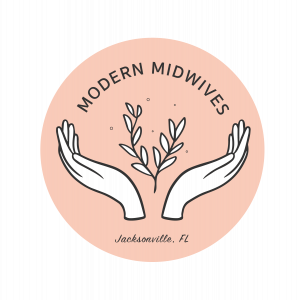 830 3rd St S, Suite 108, Jacksonville Beach, FL 32250
Modern Midwives is a home birth practice located in Jacksonville Beach. Midwives Mandi West and Maya Bence care for families in Jacksonville and surrounding areas by providing comprehensive prenatal care, home/water birth, and postpartum care.
Amazing, nurturing care and support
I started searching for a midwife for my third pregnancy and was overjoyed to have found Maya and Mandi at Modern Midwives. From the moment I stepped into their chic office I felt at ease and comfortable. To start things off, they had a clean and beautiful playroom for my little ones to enjoy during each check-up (a very helpful plus when dealing with multiple children). I loved that the toys they provided encouraged learning and were so thoughtful. The office area was tastefully appointed and very comfortable, and made for very casual and comfortable and welcoming appointments that my husband and I really looked forward to each month. The most important aspect of Modern Midwives, however, was the care I received. I felt so cared for, and this feeling only increased as we neared our due date. The birth experience was amazing, the midwives thoughtfully gave us the pool early, and it was ready to go for our birth. The birth of our third baby was incredible. Maya and her assistant arrived quickly and just took such amazing care of me during labor and delivery and beyond. It was so helpful for the midwives to teach my husband the importance of rest postpartum, and by following their advice, I was able to heal a full six weeks earlier than my previous two home births. There is so much I wish I could add to this review but for the sake of time I will end it here by just encouraging a phone call or visit to their office if you are interested in the midwifery model of care, or just want a truly amazing team to help you birth your next baby.
You must login to post comments