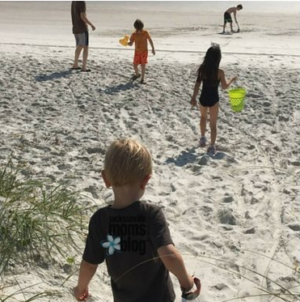 116 1st Street, Neptune Beach, FL 32266, United States
Ultimate Beaches Guide:
This is often the first beach we visit, primarily because of proximity to the Beaches Town Center. I told you I loved this place. The local, coastal vibe just makes me happy. When you are ready to put your toes in the sand, it is fairly easy to find public access parking. We seldom, if ever, pack a lunch when we go to Neptune Beach because you are just a short stroll to some pretty tasty restaurants. Our favorite stops on Neptune Beach days are MShack when we are in the mood for simple burger and fries, Poe's Tavern, and, of course, Dreamette. Yes, I said Dreamette. There is a new location just behind the Starbucks. From Neptune Beach, you can get to Jarboe or Bull Park quickly by car or bike.