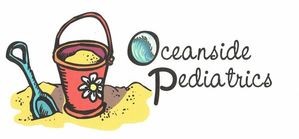 1370 13th Ave South Suite 216 Jacksonville, FL 32250
At Oceanside Pediatrics, doctors offer comprehensive care from infancy through young adulthood. Their services are designed to ensure the healthy development of your child by:
Screening for health conditions
Administering immunizations against common illnesses
Counseling families on nutrition, safety, and other relevant topics
Diagnosing and managing acute and chronic illnesses.
Dr. Jerri M. Helms has been the owner of the company since 1996. She graduated from The University of Alabama School of Medicine. Dr. Helms is as a full-time physician and a mother of three children. She is extremely caring for children with Down Syndrome as she has relatives with Down's in her family. She is one of the best physicians in the city and many of her clients adore her.
Dr. Andrea Cordero has been working with us for 9 years. She graduated from the University of Arizona College of Medicine – Phoenix and then went on to medical school at California Northstate University. She has worked at completed her residency at Cleveland Clinic. Dr. Cordero is also a mother to three children and a wife to a well-known local pediatrician.
Dr. Shelly Palmore has joined us in 2002 working part-time. She has received her medical degree at the David Geffen School of Medicine at UCLA. Shelly also writes an editorial column for the Clinical Advisor. She recently celebrated her 30th wedding anniversary to Dr. Patrick Palmore (a psychologist) and has two children.