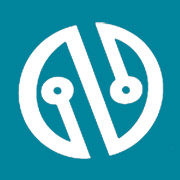 13245 Atlantic Blvd, Suite 4-244, Jacksonville, FL 32225
Proactive Life Skills provides behavior and learning support for First Coast families with programs that enable clients to achieve independence and success in school, work and daily activities. We specialize in social, educational, communication and behavioral interventions for individuals with neuro-developmental, anxiety and impulse control disorders such as autism, ADHD, dyslexia and other language and learning disabilities to promote inclusion and boost independent potential.
Our team of experts focuses on the individual's needs and through customized learning plans. PLS' behavior analysts, trained interventionists, therapists and licensed teachers provide services in homes, schools, the community and in our 2700 square foot learning center located in the Intracoastal/West Beaches area of Jacksonville, Florida.
Located at 13121 Atlantic Boulevard, Suite 200, Jacksonville, FL 32225 in Harbour Place Professional Park, our center is conveniently to the Beaches, Intracoastal West, Arlington and Southside Jacksonville areas. Call us at (904) 491-2111.