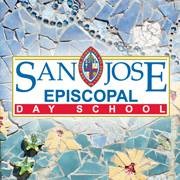 7423 San Jose Boulevard, Jacksonville, Florida 32217, United States
San Jose Episcopal Day School Leading the Way Among Preschools in Jacksonville, Fla. – Pre-K3, Pre-K4, and Kindergarten.
Young children are naturally curious and eager to investigate their environment. At San Jose Episcopal Day School (SJEDS), our goal is to provide a stimulating, positive, and secure environment in which the children's natural enthusiasm for solving problems, gaining new insights and refining concepts will be fostered. Our young students develop spiritually, socially, emotionally, intellectually, creatively, and physically.
Our overall program, encourages children to think and work both collaboratively and independently, as well as engage in tasks that motivate and challenge. Within the curriculum, the children engage in direct experiences with opportunities to review, reflect, and discuss what they've learned. The student's natural curiosity is fostered as the foundation of personal motivation and problem solving abilities are created.