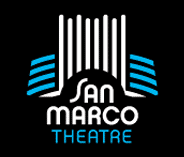 1996 San Marco Blvd, Jacksonville, FL, United States
The only place in town to offer dinner, drinks and a movie, San Marco Theatre serves untraditional movie theater fair including freshly made pizzas, sandwiches, nachos, quesadillas, great beer and wine.
One of the best movie theaters in Jax
This is a great place for a date night. You can get dinner and drinks at the movie theater, which is pretty neat. The only downside to coming here is that there are only two screens, IIRC, so the movies they're showing are usually limited. Still, it's a great place to go for an alternative to the big movie chains!
You must login to post comments