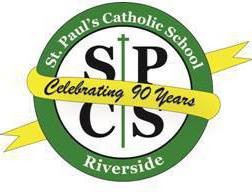 2609 Park St, Jacksonville, Florida 32204, United States
St. Paul's Catholic School is a Catholic private school PreK3 – 8th grade, located in historic Riverside in Jacksonville, Florida.
The mission of St. Paul's Catholic School is to nurture the growth and development of the whole child, from PreK-8th grade, within a Christ-centered environment.
St. Paul's Catholic School accepts students for PreK3 – 8th grade. We are fully accredited by the Florida Catholic Conference. St. Paul's is so much more than just a school; each child is a valued member of our family. We provide personal attention in a family atmosphere with limited class size. Tuition is competitive with other private schools in order to provide a Christ-centered education to as many as possible. Students at St. Paul's realize that conversation with God is a normal part of everyday life.