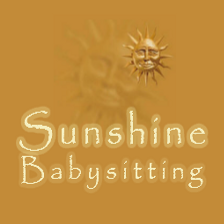 Ponte Vedra Beach, FL, United States
Sunshine Babysitting offers screened, trained, and reliable sitters throughout FL. With us, your trip to the Sunshine State will be that much brighter!
I want all to know that this is by far the best company I have found. I have used Sunshine Babysitting in Ponte Vedra Beach, Orlando, and Key West with great success. Thanks to Cheryl, every sitter she has assigned to care for my family has been top notch, highly qualified and attentive in every way. Cheryl explained that the reason for this, is that she bonds and insures her sitters as well; unlike the common nanny referral service who only insures the company owner/operator . I feel very secure using Sunshine and do not see a need to go anywhere else.
Our family had the best experience! Sandra and Bobbijo are excellent reliable and qualified babysitters. Our children absolutely loves Sunshine. I called Cheryl for a last minute babysitter, and the sitters were beyond what we expected. I highly recommend Sunshine Babysitting.
Very professional, timely and well mannered babysitters who are tons of fun with the kids