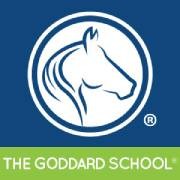 415 Meldrum Lane Orange Park, FL 32065
The Goddard School uses the most current, academically endorsed methods to ensure that children have fun while learning the skills they need for long-term success in school and in life. Our talented teachers also collaborate with parents to nurture children into respectful, confident and joyful learners.
Our year-round program offers families the choice of either a half- or a full-day schedule from infant through school age.
Multiple locations!
I enrolled my children in The Goddard School approximately two and a half months ago. My daughters are 1 and almost 3. Both of them stayed at home previously, so this was our first experience with child care / preschool. The Goddard School is absolutely not child care, it is preschool regardless of the child's age. I was impressed with the immediate results that my children displayed and my eldest wants to go to school every single day now. My one year old's fine motor development from all of the activities in class is incredible. The staff is friendly and always helpful with any request or accommodation you may need. The thing I found best is that they will help you guide your child in however you currently parent them so there are no conflicting messages. How they interact and teach the children is exactly what fell in line with my vision. While the school is on the higher end in terms of tuition rates, the old adage is that you get what you pay for, and the Goddard School is worth every penny.
You must login to post comments