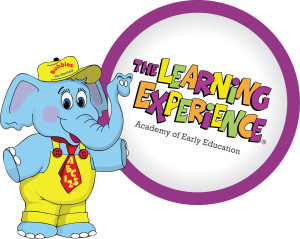 12550 Flagler Center Boulevard, Jacksonville, FL, United States
We believe that our center is the perfect choice for your child because we encompass a warm, safe, friendly environment as well as an innovative and exciting academic curriculum! Our center is conveniently located at the intersection of Old St. Augustine Road and Flagler Center Boulevard (one block west of US1/Phillips Highway). The Learning Experience® offers an outstanding age-appropriate program and curriculum for children 6 weeks of age through Pre-Kindergarten. Our Summer Camp program includes children up to seven years of age.
Our facility boasts a state-of-the-art security system. When touring the facility in Jacksonville, parents are immediately impressed with the new clean, bright, and colorful building. We use ActivePure® technology to substantially reduce germs on surfaces and in the air.
Our highly qualified staff is chosen for their special love of children. Our staff is trained to provide a warm, friendly, nurturing environment for the children. All of our staff are certified by the state of Florida and meet CPR and First Aid qualifications. They implement a developmentally appropriate curriculum that far exceeds Early Childhood Standards as dictated by the State of Florida.
The center is open year-round weekdays from 6:30 am – 6:30 pm. We work closely with employers in the area to encourage participation in our Work and Family Program through which employee discounts are available. Don't hesitate to ask us if your employer is a W&F partner! The center is closed for the major holidays.
We offer military and sibling discounts. We also accept ELC School Readiness vouchers and we are proud to be an approved provider for the Child Care Aware, Coast Guard, and NACCRRA military subsidy programs.