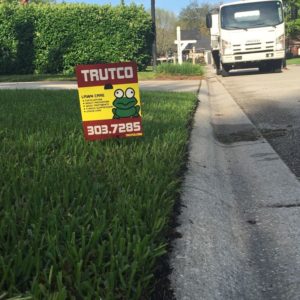 4521 St Augustine Rd #4, Jacksonville, FL, United States
Trutco is a Jacksonville owned lawn care and pest control service. We specialize in monthly applications including weed, insect, fertilization, and fungus treatments. We offer next business day service and free estimates.
#1 Lawn Care and Pest Service in Jacksonville and surrounding areas!
Matt Sparks

reviewed 3 years ago
last edited 3 years ago
After a horrible experience with Bug Out, McCall's, and Peninsular, I decided to go with a smaller and local company. This proved the BEST decision of my life! I was between Trutco and Julington Creek Pest Care. There was a burn area on the back left side of my yard. I let both technicians form Trutco and Julington come out and tell me what was wrong with my grass. Trutco told me that it was Sulfur burn and Julington told me it was chinch bugs. I took samples of the grass to the county extensions office to see what hapend to my grass. Lone and be hold it was sulfur burn. To this day my grass is greenest and healthiest grass in my neighborhood. (compared to my neighbors who use McCalls and Safari. Trutco is small enough that you don't feel like you have to battle a giant overtime you need them, but big enough to cover Jacksonville and its neighbors. I highly recommend Trutco. I got one of my neighbors to switch to Trutco. Hehe
You must login to post comments