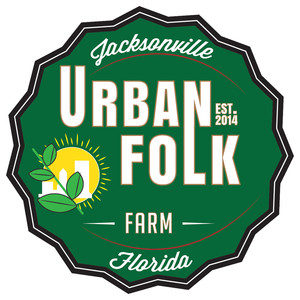 14080 Normandy Blvd, Jacksonville, FL 32221, United States
Urban Folk Farm is a new farm on the southwest corner of Jacksonville located near the Equestrian Center. We are two city folks from Miami who want to provide naturally grown, great tasting, and healthy food to the Jacksonville community.
The fall of 2014 was our first planting season. This year, we are planting several varieties of bok choy, brussel sprouts, cauliflower, and lettuce, carrots, beets and many more delicious vegetables. Not only are we planting on our fields, but part of Urban Folk Farm is also dedicated to small scale permaculture; we've got veggies growing all over! We have small orchard of young fruit and nut trees. Currently, we have a few free range chickens, but our girls don't venture too far from their coop because of the hawks in the pine scrub that surrounds our farm. We have a limited amount of eggs for sale.
We look forward to meeting you all at the local farmers markets, but in the meantime feel free to give us a call, or stop by and hangout for a bit in our little piece of paradise!