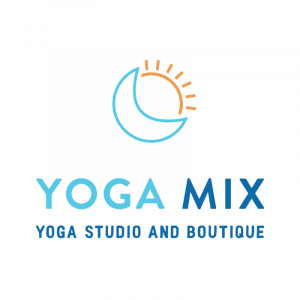 1112 North Third Street Suite 11-12 Neptune Beach, Fl
Located in the heart of the Beaches of Jacksonville in Neptune Beach, FL, Yoga Mix brings a fresh vibe with the unique blend of styles. We literally "Mix it up on the Mat" with a core practice focused on connecting movement to breath transporting you to the natural state of "letting go." Our warm studio atmosphere and inspirational, fun music allows for the entire experience to come together. At Yoga Mix our teachers are encouraged to teach from their heart which translates to an authentic practice for each and every class.
Yoga Mix believes strongly in the power of being in tune to our own bodies and will always offer permission language to listen to what your body is saying. Students will be encouraged to modify, rest and hydrate if that is what your body is calling for or to go for your fullest expression if your practice is ready. Allowing for a judgement free space to practice and working toward a balance between ease and effort is what Yoga Mix will bring to you.
There is always something going on at the Mix. Check out our workshops/events page to catch the lastest happenings. We offer a variety of workshops and events including Yoga Basics, SUP-Yoga, Acro-Yoga, Arm Balance & Inversion Workshops. Be sure to catch special events including Kids Yoga Summer Camp, LIVE Music & donation based classes & visits from Master Teachers & musicians such Krishna Das, Bryan Kest & Eric Paskel!