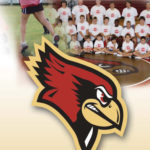 5001 Samaritan Way, Jacksonville, FL, United States
Come to Snyder and get your game on with our great skill-building camps.
Each of our camps is organized and run by BJS Coaches who have experience in the sport and are certified through the Florida High School Athletic Association (FHSAA). Camps are for boys and girls of all skill levels. We welcome students from the entire community and hope to see you at Snyder!
Bishop John J. Snyder high School is located near the intersection of 103rd Street and Chaffee road.