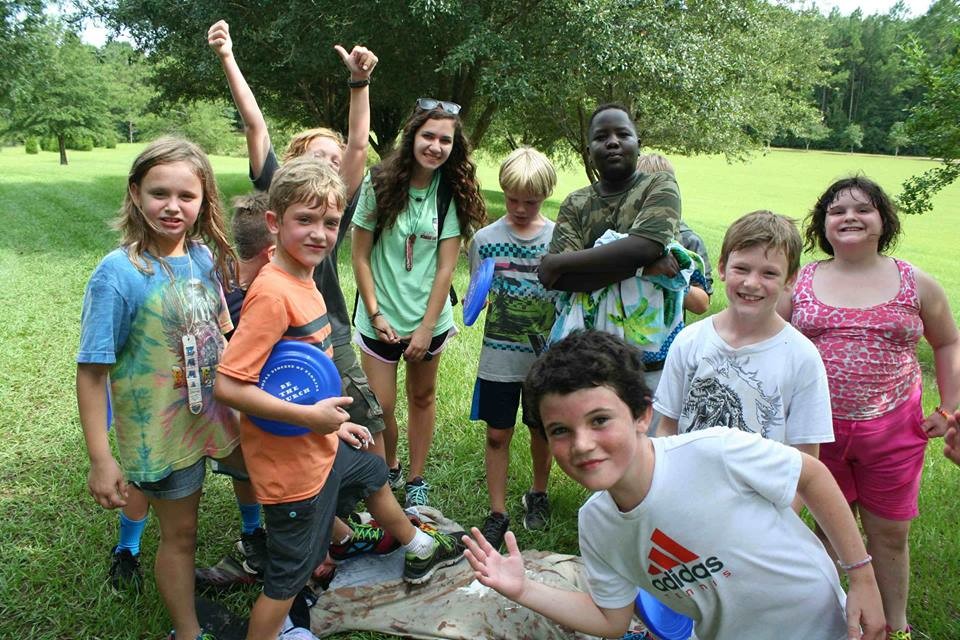 11057 Camp Weed Place, Live Oak, FL, United States
Camp Weed is an Episcopal camp operated by the Episcopal Diocese of Florida for youth completing grades 2-12. The Camp has existed for over 85 years in different locations in Northern Florida and now resides in Live Oak, FL. Campers of all denominations are welcome to attend Camp Weed to experience wholesome Christian fun in the great outdoors. Camp weed is an overnight summer camp that runs from Sunday to Friday.
A typical day at Camp Weed begins with morning devotions, breakfast, and cabin clean up. Aquatics, archery, arts and crafts, outdoor living, sports, movie making, and high ropes are some examples of majors or cabin activities done in the morning. There are minors or optionals such as leather works, tie-dye, messy games, free swim, low ropes, kickball, and so many more activities to choose from for the afternoon. Evenings begin with a message from the Deans and a variety of all camp activities and programs. The traditional Weed Wide Olympics is always a hit and creates wonderful cabin camaraderie.