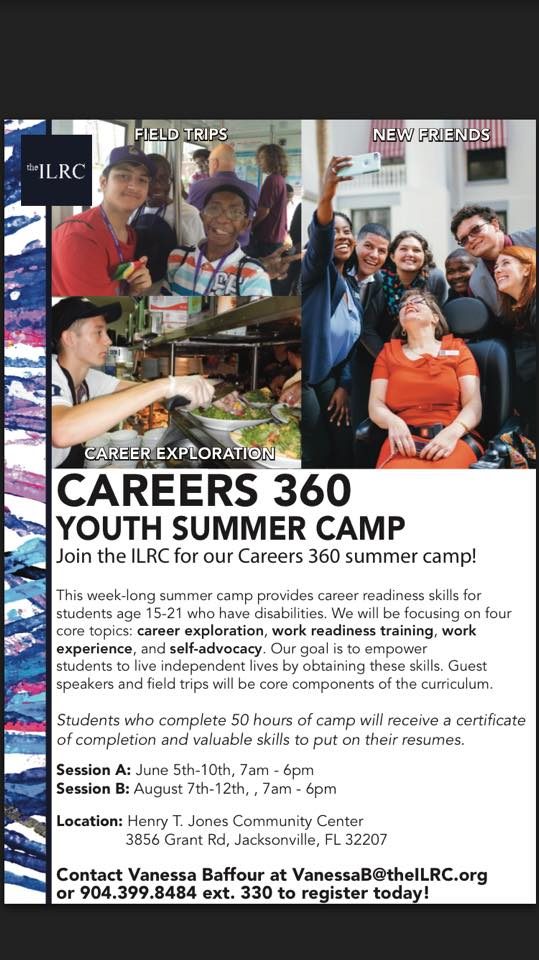 3856 Grant Rd, Jacksonville, FL 32207, United States
This week-long summer camp provides career readiness skills for students age 15-21 who have disabilities. We will be focusing on four core topics: career exploration, work readiness training, work experience, and self-advocacy. Our goal is to empower students to live independent lives by obtaining these skills. Guest speakers and field trips will be core components of the curriculum.
Students who complete 50 hours of camp will receive a certificate of completion and valuable skills to put on their resumes.